AOG (American Outdoor Grill)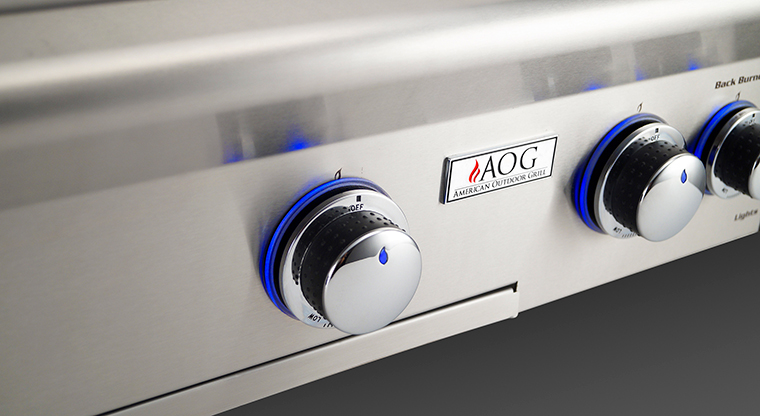 ---
About AOG (American Outdoor Grill)
American Outdoor Grills are made with a stylish sleek appearance. The rounded hood and contoured face feature a satin finish that enhances any outdoor kitchen. The AOG grill is constructed from the finest commercial-grade stainless steel and features a large cooking surface with stainless steel rod cooking grids and sleek analog thermometer for precision grilling. With its recessed backburner, warming rack, spit rod and motor, the American Outdoor Grill allows you to create any meal outdoors.
---
American Outdoor Grills are designed and manufactured in the USA by RH Peterson, the same company that brought you Fire Magic Grills. American Outdoor Grill Built in BBQs are budget friendly and perfect for any island in your back yard or patio. Depending on your cooking needs, choose between two series and three popular sizes, 36", 30" and 24" models.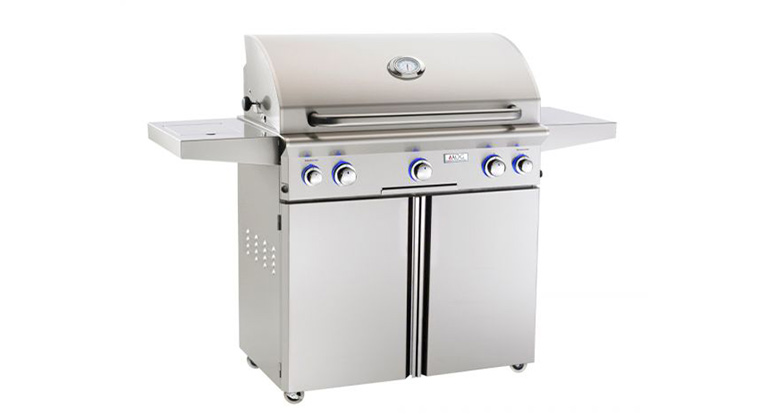 ---
RH Peterson, American Outdoor Grill, Built-In Grills
Ideal for your outdoor kitchen, the American Outdoor Grill Built-in is designed and manufactured for long-lasting, top performance. Choose from three popular sizes- 36", 30" and 24"- and two tiers. The -L models require 120v power (plug in to a GFCI outlet) and feature back-lit comfort touch control knobs, push button electronic ignition, and halogen interior lights!! The -T models use battery power, and have Rapid Light ignition, and don't have lights. The standard models feature a flush mounted 12,000 BTU brass side burner, rotisserie back burner with high performance rotisserie kit, dual side shelves, and ample storage area under the grill.
Featured AOG (American Outdoor Grill) Products
The Hearth & Grill Shop arrived promptly, did a thorough job of cleaning the complete fireplace, disassembling, vacuuming, reassembling, and replacing the glowing embers. The serviceman was very personable, patient, knowledgeable, conscientious and determined to do a good job. In the future, I will depend on The Hearth & Grill Shop for any and all of my fireplace needs.
Sign-up for

Special Offers,

News & More!