AOG 13-31-SSD 30″ Masonry Stainless Steel Storage Drawer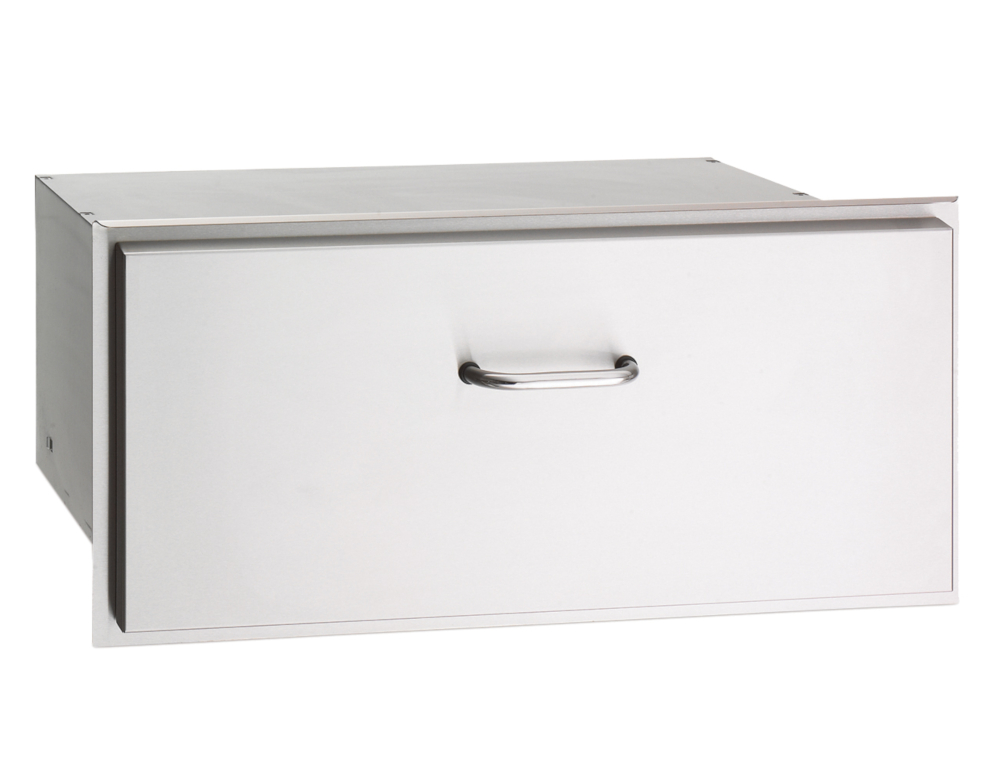 AOG 13-31-SSD 30″ Masonry Stainless Steel Storage Drawer
The AOG 13-31-SSD Masonry Stainless Steel Storage Drawer adds a great spot to store your larger items, like baking stones, tools, brushes, pots and pans, and even rotisserie spits and forks. With a smooth glide movement you can keep your accessories at arms reach. Fits under most masonry constructed grill locations. Built from the same 304 Stainless Steel as all the other AOG products it's built to stand the test of time. Its cutout dimensions are 13"h x 31"w x 20-1/2″d.
Details
AOG GRILLSAmerican Outdoor Grill, or AOG, is designed and manufactured by the same American company that brings you Fire Magic® Premium Grills, American Fyre Designs, and legendary Real-Fyre products. An AOG adds style and high performance to your outdoor kitchen. Special moments like a family barbecue or a celebration with friends and neighbors are made even more so with an American Outdoor Grill. AOG is made of the finest commercial-grade (304) stainless steel and features a large cooking surface with Diamond Sear stainless steel cooking grids. High BTU capacity allows for high searing temperatures, while an optional recessed back burner, spit rod and motor permits slow, rotisserie cooking. An available side burner is perfect for side dishes or preparing that special sauce. Create your entire meal on the versatile American Outdoor Grill!
View Our Products
We are a hearth and grill specialty store, with the largest showroom in the southeast. We would love for you to visit our showroom. If you need additional information on gas logs, fire boxes, fireplaces, wood stoves, grills, smokers, outdoor kitchens, gas lighting, grilling seasonings or accessories, please contact us below, one of our sales representatives will be happy to assist you. Thank you!
---