Brooklyn Fireplace – American Fyre Designs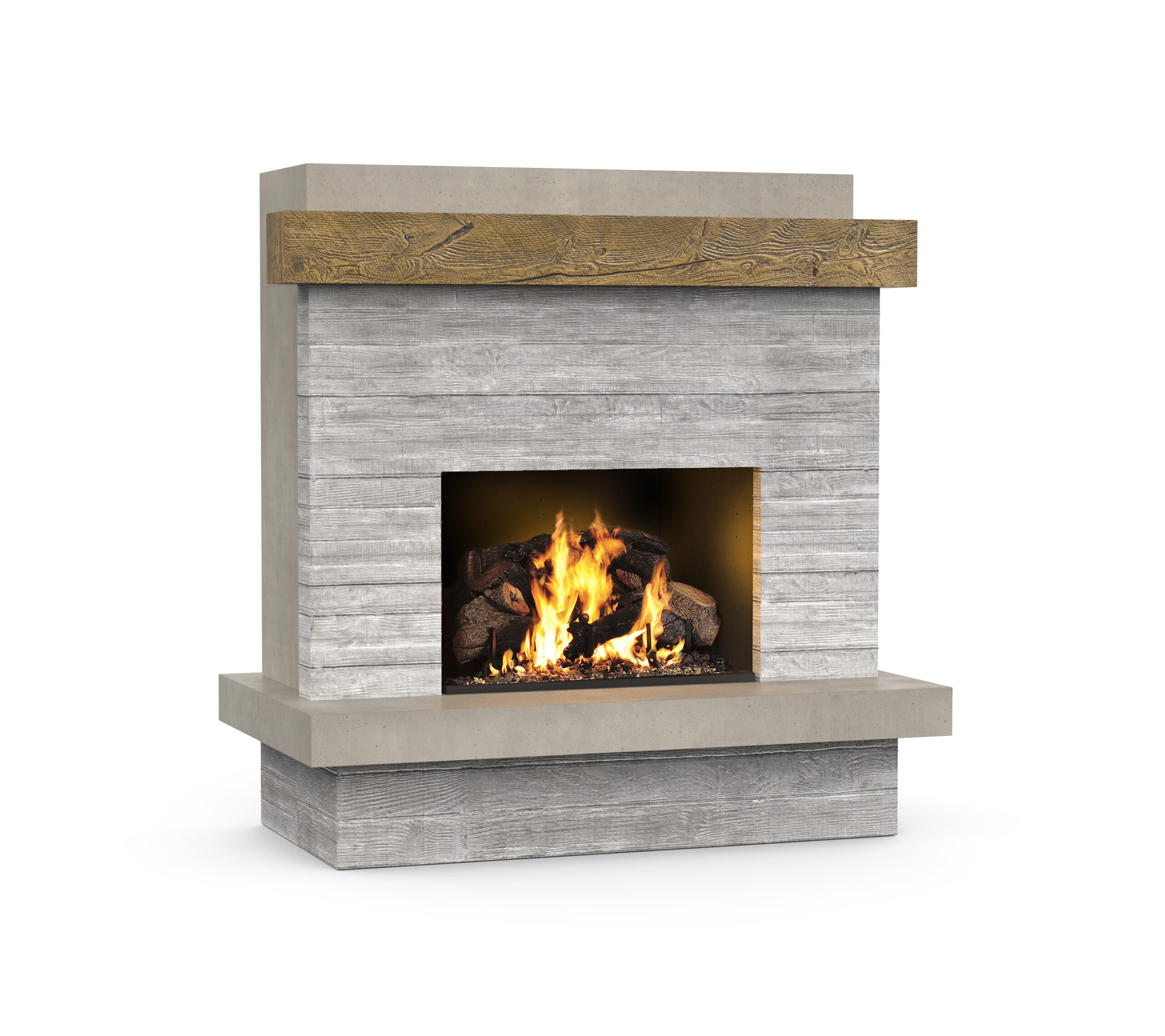 Brooklyn Fireplace – American Fyre Designs
Create an enticing outdoor settling with the American Fyre Designs  Outdoor Fireplaces.Expertly handcrafted from innovative glass fiber reinforced concrete (GFRC), a variety of styles, finishes, and options are available to find the right fireplace for your setting. Model shown 050-CG-N-SP- xxC Mantel finish: SP, Silver Pine Please visit our showroom, any of our Sales Staff will be happy to assist you. These will need to be custom ordered.
Details
Overall Dimensions: 68" w x 38" d x 68 1/2" h Mantel Dimensions: 68" w x 7" d x 7" h Board-Form texture on face and hearth section Smooth black interior firebox liners Body available in Concrete Grey (CG) finish only
View Our Products
We are a hearth and grill specialty store, with the largest showroom in the southeast. We would love for you to visit our showroom. If you need additional information on gas logs, fire boxes, fireplaces, wood stoves, grills, smokers, outdoor kitchens, gas lighting, grilling seasonings or accessories, please contact us below, one of our sales representatives will be happy to assist you. Thank you!
---