FireMagic, A660i-8EAN-W, Aurora Built-In Grill, 30″ x 22″ with Magic Window, Interior Halogen Lights, Backlit Knobs, Hot Surface Ign. With Rotisserie 120V Required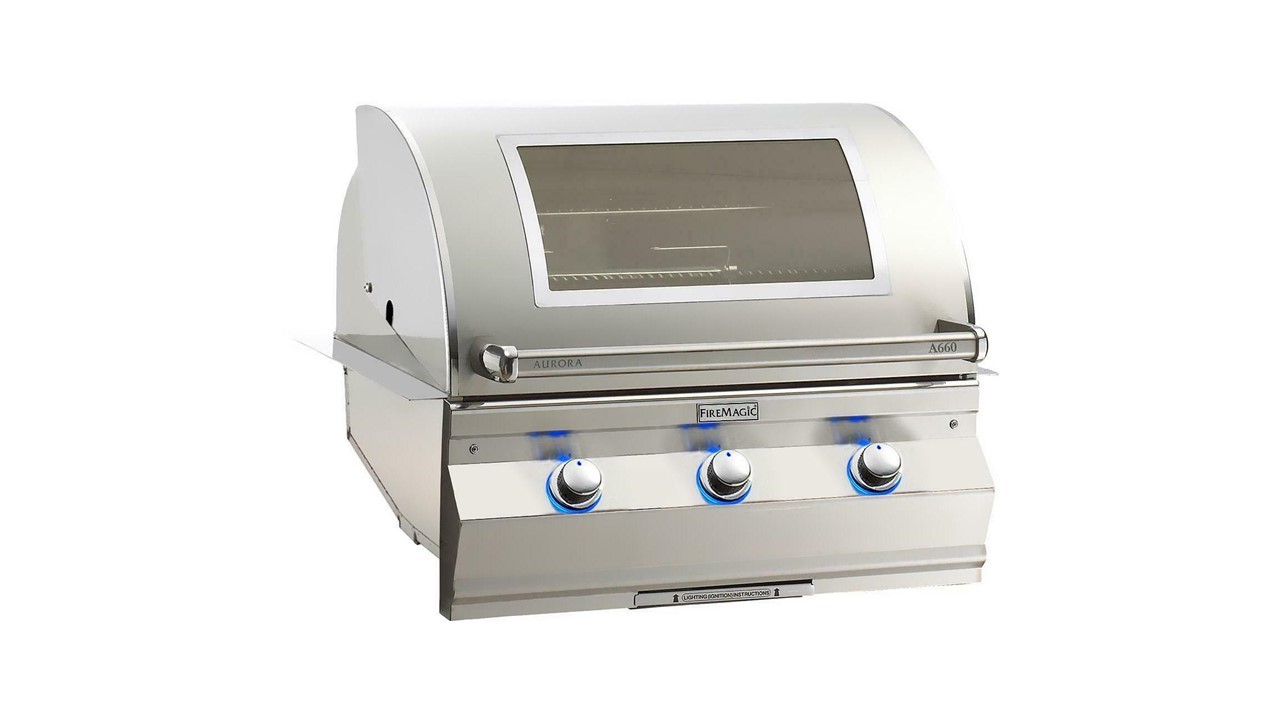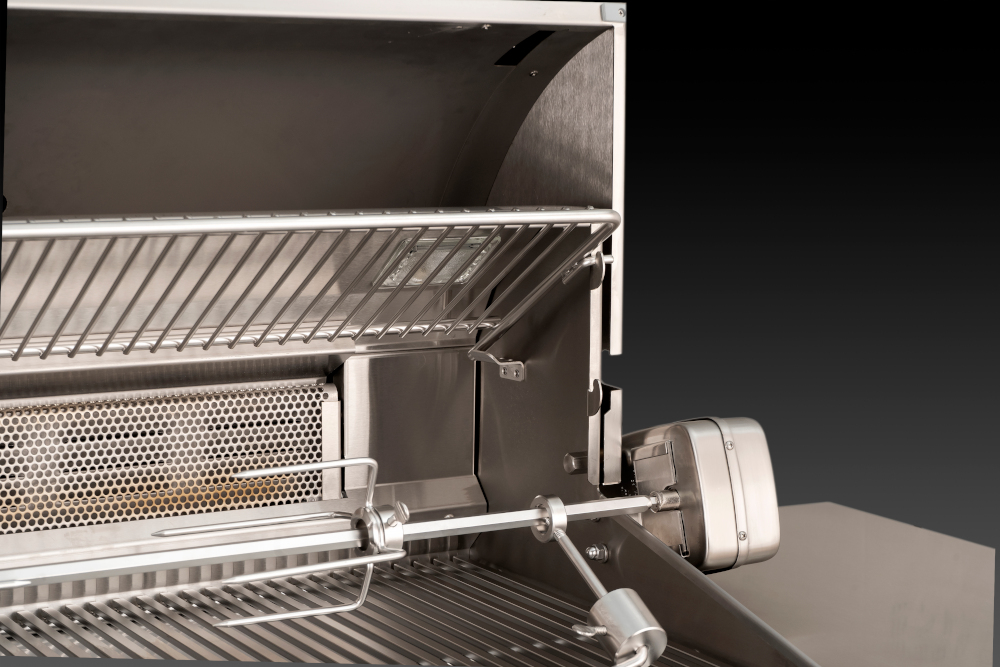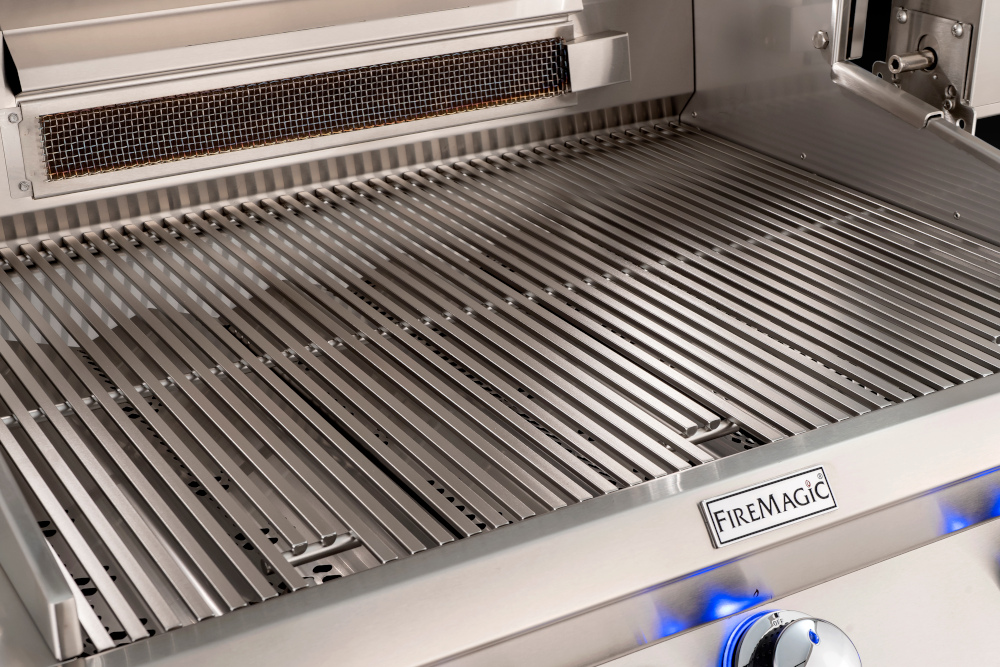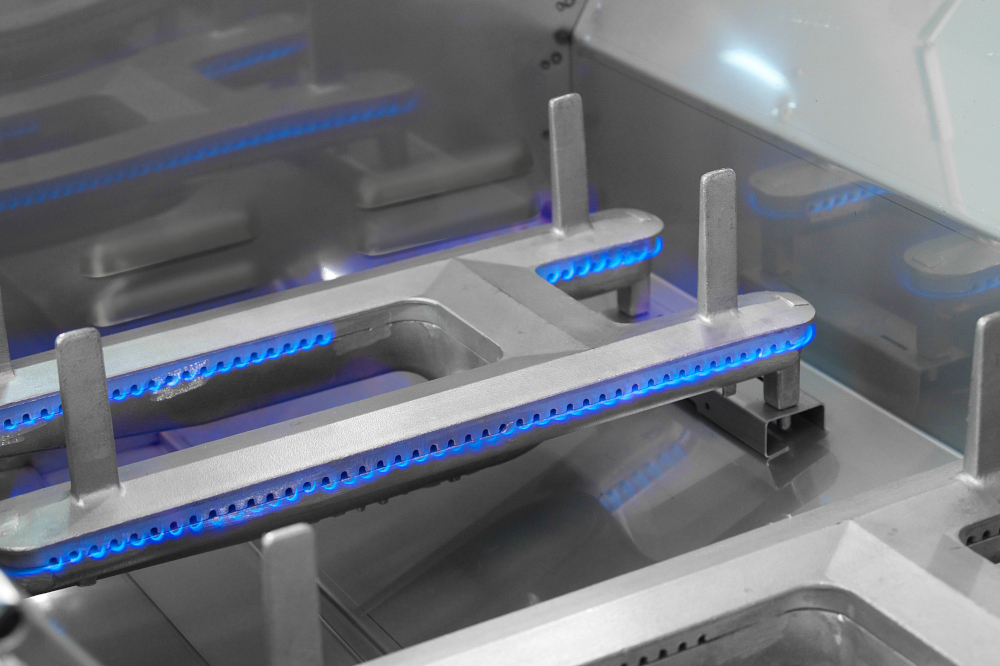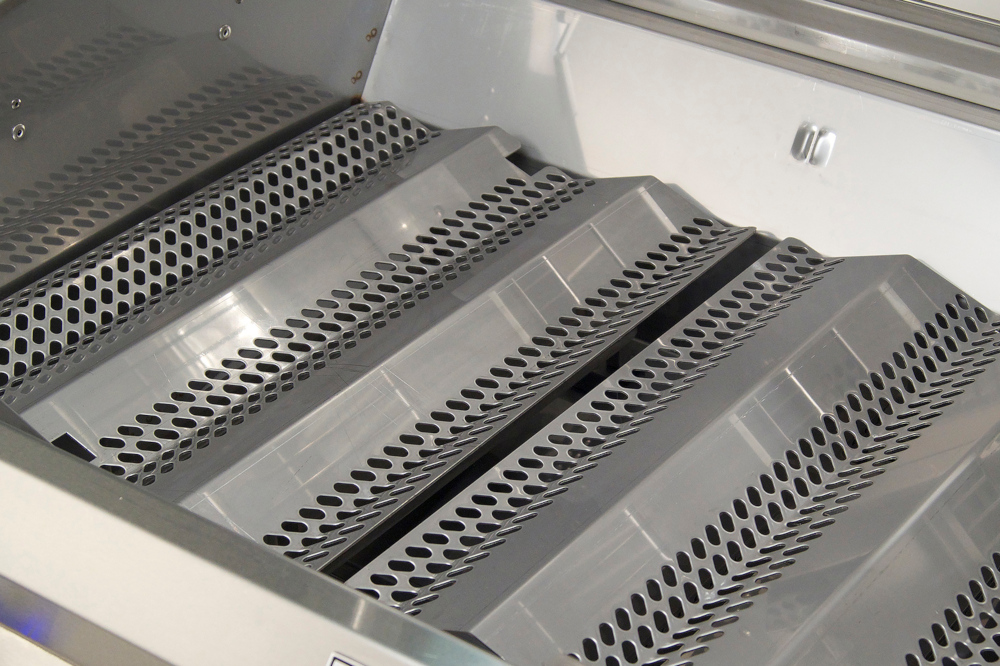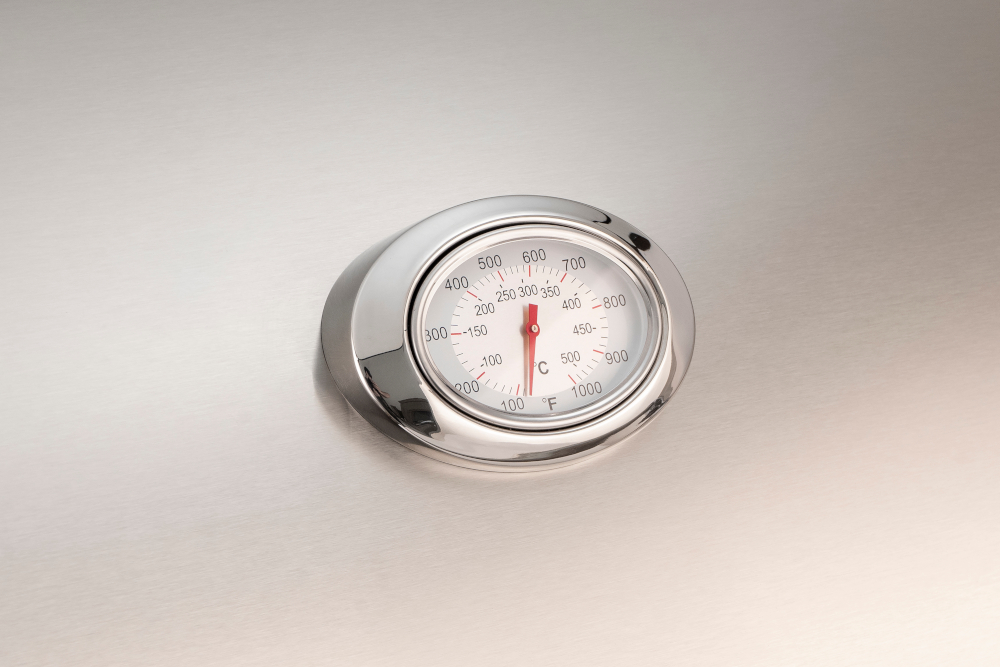 FireMagic, A660i-8EAN-W, Aurora Built-In Grill, 30″ x 22″ with Magic Window, Interior Halogen Lights, Backlit Knobs, Hot Surface Ign. With Rotisserie 120V Required
The A660i-8EAN-W 30" x 22" is the one of the most popular sizes in the Aurora Series, Built-In models from Fire Magic, all the features you'd expect to find in a premium grill. It's got 3 powerful 25k btu Solid Cast Stainless main burners, and a Rotisserie with an 18k rear burner in its arsenal. With the ceramic glass Magic Window you can keep an eye on your cook without the heat loss/imbalance that comes with opening the lid. A 660 sq in main cook surface, and 240 sq in of warming rack space. With searing power you may not have experienced before, it is up to whatever task you lay on its Diamond Sear Stainless Grates. It has Built-In angled halogen lights, backlit knobs, and a hot-surface ignition system. Power supplied by a 120v line run in tandem with the gas line powers the Lighting and Ignition systems. All wrapped in a sleek, nearly jointless 304 Food Service Grade Stainless Steel package, with a spring assisted lid. Fire Magic Built-In models arrive setup for Natural Gas, but come with the orifices to convert them to LP. Cutout Dimensions are 32″w x 23-1/2″d x 12″h. Proudly designed and Made in the USA! Call us at 615-255-4551 to learn more. Don't forget to order the Custom Cover, Model 3647F! If you want to assemble an outdoor kitchen package with components we don't show on the site, just call.
Details
Fire Magic Grills by RH Peterson are designed and manufactured by the same American company that brings you AOG Grills, American Fyre Designs, and legendary Real Fyre products. Fire Magic is simply the best of everything for your outdoor kitchen. Powerful, balanced, and capable products made in the USA with the finest materials available. The burners on all but the "Choice" models are SOLID cast Stainless Steel, that weigh between 5-12lbs each. With hardy hot surface, or electronic ignition systems, most with built-in halogen lighting, back-lit controls they are truly a cut above. Fire Magic is "Heavy-Duty" defined, and carefully balanced with artistry. Welded and ground seams bring a fit and finish that is unmatched. Diamond Sear 304 Food Service Grade Stainless Steel cooking grids are built to last. High BTU capacity allows for exceptionally high searing temperatures. Available recessed back burner, spit rod and motor enable rotisserie cooking. Fire Magic is backyard magic. Proudly Made in the U.S.A.
View Our Products
We are a hearth and grill specialty store, with the largest showroom in the southeast. We would love for you to visit our showroom. If you need additional information on gas logs, fire boxes, fireplaces, wood stoves, grills, smokers, outdoor kitchens, gas lighting, grilling seasonings or accessories, please contact us below, one of our sales representatives will be happy to assist you. Thank you!
---