MHP, WNK4DD-NS, 642 sq in, Natural Gas Patio Base Post Grill, with Sear Magic Grids, 2 SS Drop Shelves, Electronic Ign, Briquettes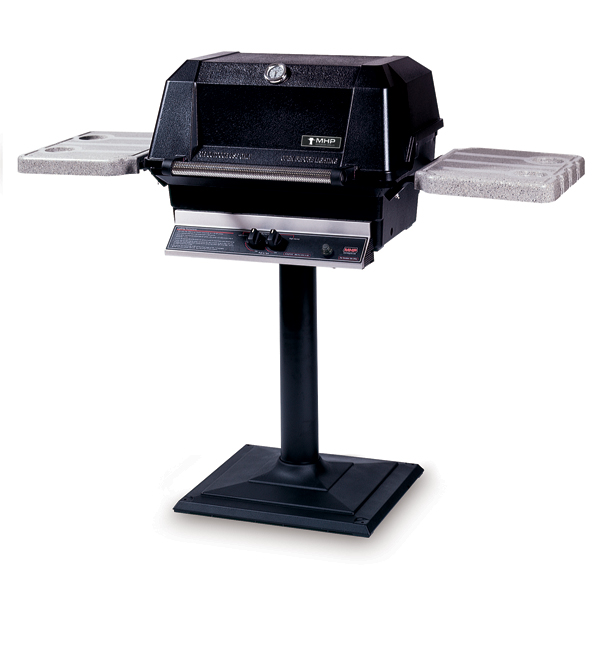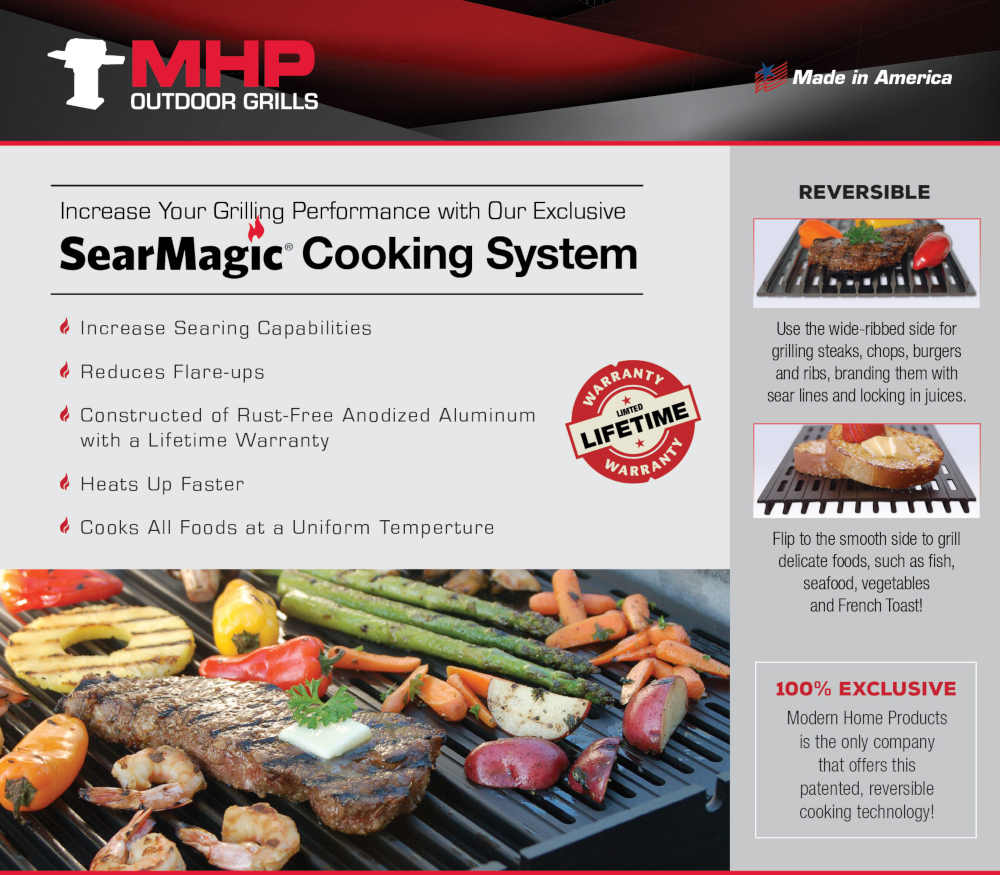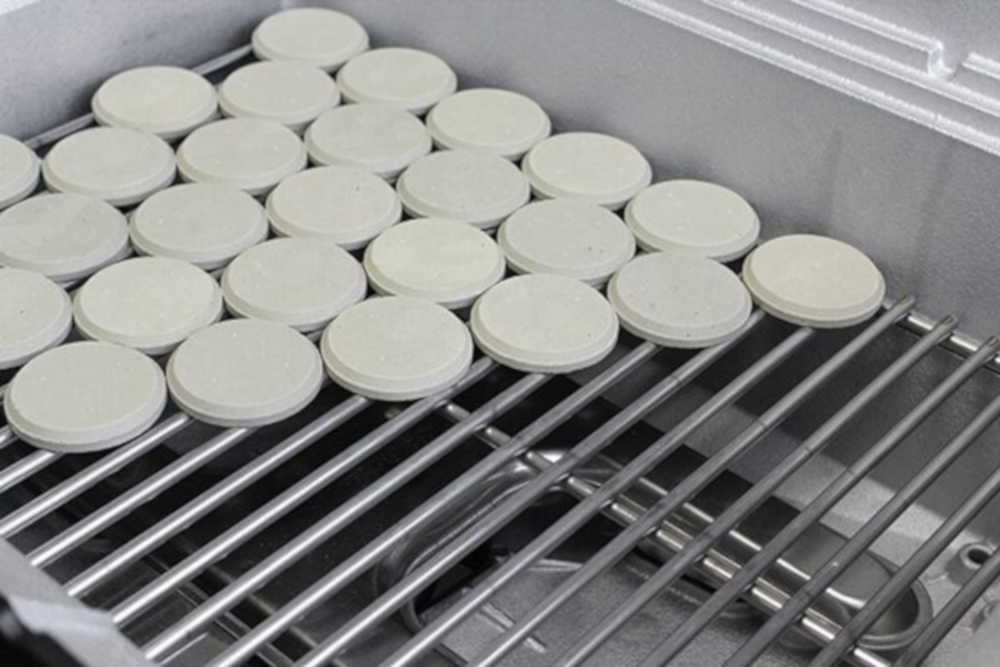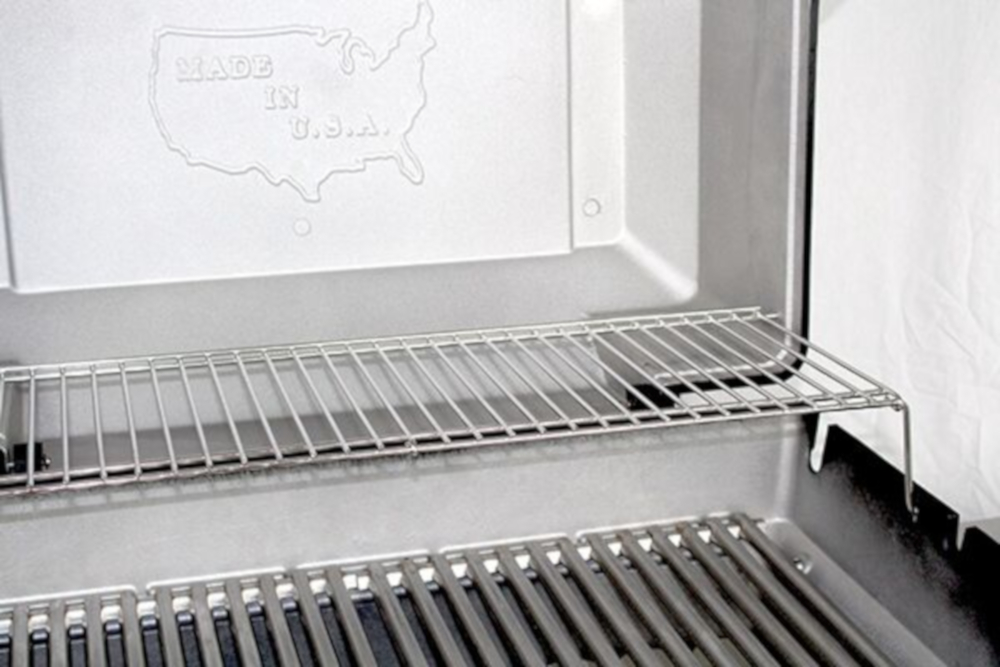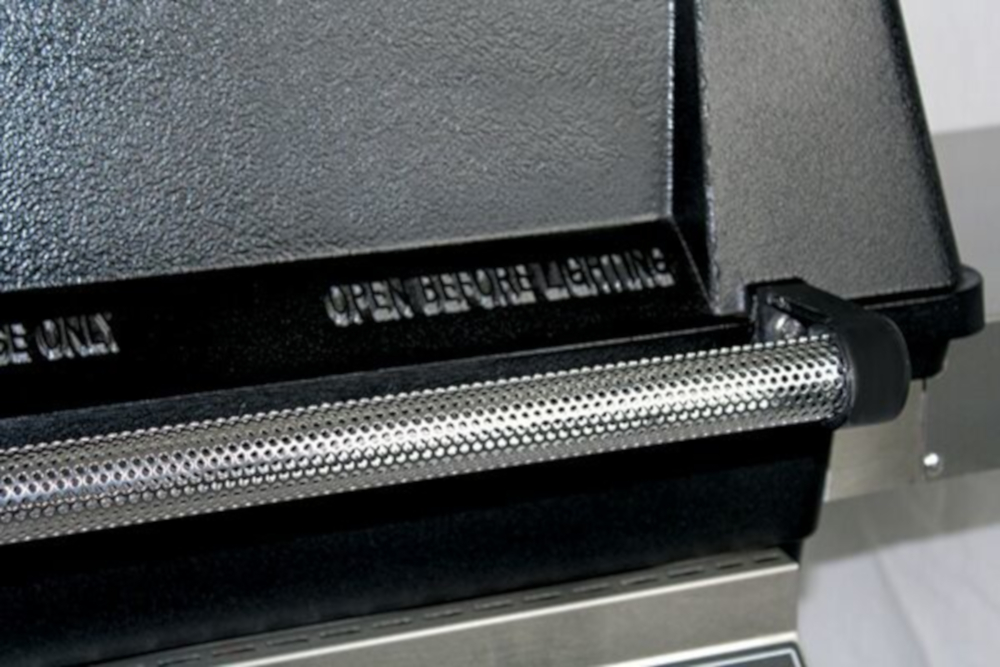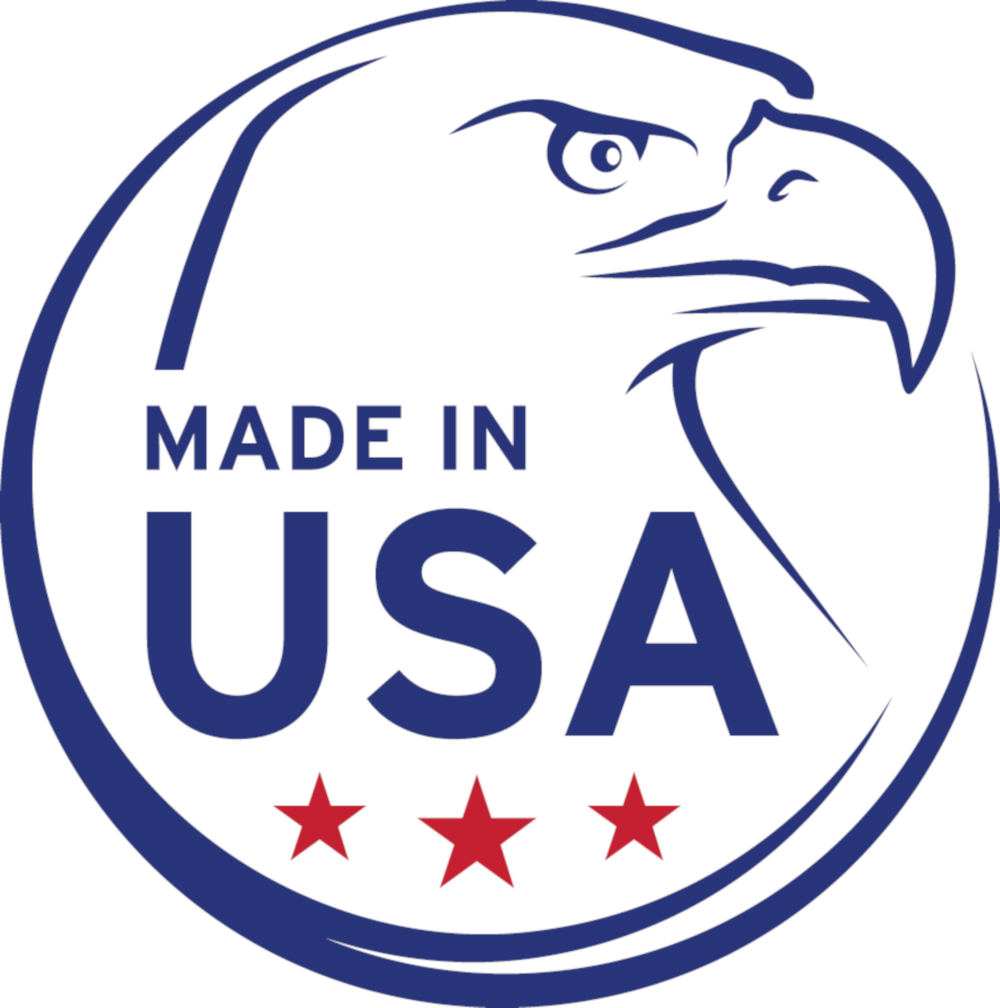 MHP, WNK4DD-NS, 642 sq in, Natural Gas Patio Base Post Grill, with Sear Magic Grids, 2 SS Drop Shelves, Electronic Ign, Briquettes
The MHP WNK4DD-NS-MPB Patio Base Post Grill is the Larger of the two primary sizes of MHP's namesake grills. It has a super durable aluminum chassis, fitted with a 40k btu "H" Burner, that makes quick work of high temperature searing tasks. Each side of the burner can be used separately, so indirect bake/smoking is possible. This is a simplified, powerful, classic style gas grill. When they say "they don't make them like they used to" MHP is NOT who they're talking about. MHP are classic, tough, and built to last. This grill has reversible Sear Magic & reg Anodized cooking grids with a deep channel/perforated griddle design, with even heating and built in flare up protection. The electronic ignition makes lighting your grill a snap. It comes with two, tough stainless-steel drop shelves. A Sta-Kool  design protects you from grabbing a hot handle. A stainless-steel warming rack completes the package.  MHP Grills are Proudly Made in the USA. We offer installation by our in house teams of installers within our 30 mile service area. Please ask our sales staff for pricing.
Details
Modern Home Products has been around since the 50's, and started as a gas lighting company (once known as Charmglow) As the company grew they looked for other applications to utilize gas. In 1960 they invented the first residential outdoor gas grill. In 1963, the first rectangular, hinged lid, cast aluminum grill was born. Paving the way for what would soon become the standard. Grill Head Dimensions - 26 3/4" W x 19" H x 24 1/2" D Cooking Area 642 sq. in. BTU's 40,000, 1 Dual Burner, 2 Controlled Cooking Zones, 2 Stainless Steel Drop-Down Shelves, 1 Stainless Steel Swing-Away Warming Rack, SearMagic Cooking Grids.
View Our Products
We are a hearth and grill specialty store, with the largest showroom in the southeast. We would love for you to visit our showroom. If you need additional information on gas logs, fire boxes, fireplaces, wood stoves, grills, smokers, outdoor kitchens, gas lighting, grilling seasonings or accessories, please contact us below, one of our sales representatives will be happy to assist you. Thank you!
---