RH Peterson, Real Fyre, CS-10, 10lb Select White Sand for Natural Gas Fireplaces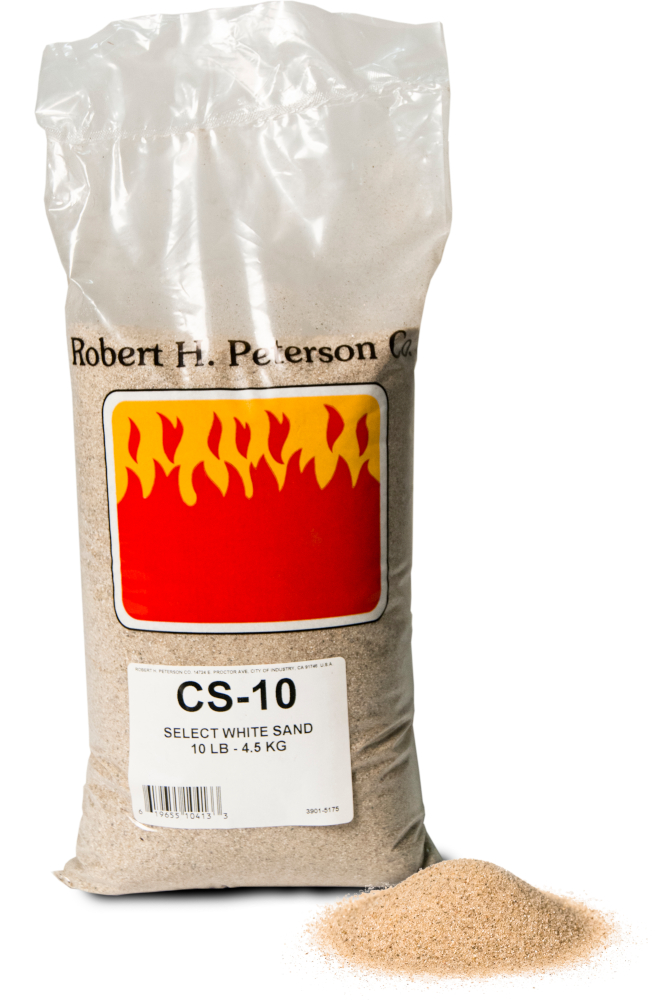 RH Peterson, Real Fyre, CS-10, 10lb Select White Sand for Natural Gas Fireplaces
CS-10 Select White Sand is the diffusing agent in natural gas Vented burner systems, it goes on top of the burner, beneath the embers. The gas spreads out as it passes through the sand, and illuminates the embers on it's way to making a rich flame. This premium sand contains significantly less dust, and fewer impurities that can cause caking, and negatively impact your fire. The CS-10 is the perfect amount to cover burner systems up to 24″ wide. You will need more than one bag for systems larger than 24″. **Sand color may change with use, as carbon from the burn accumulates in the sand.
Details
Real Fyre is the company that sets the standard. Making everything from gas logs, to grills, to direct vent, to fire pits and tables. Their quality shines through with every product they make.
View Our Products
We are a hearth and grill specialty store, with the largest showroom in the southeast. We would love for you to visit our showroom. If you need additional information on gas logs, fire boxes, fireplaces, wood stoves, grills, smokers, outdoor kitchens, gas lighting, grilling seasonings or accessories, please contact us below, one of our sales representatives will be happy to assist you. Thank you!
---