White Mountain Hearth, 25K BTU, Medium Cast Iron Vent-Free Gas Stove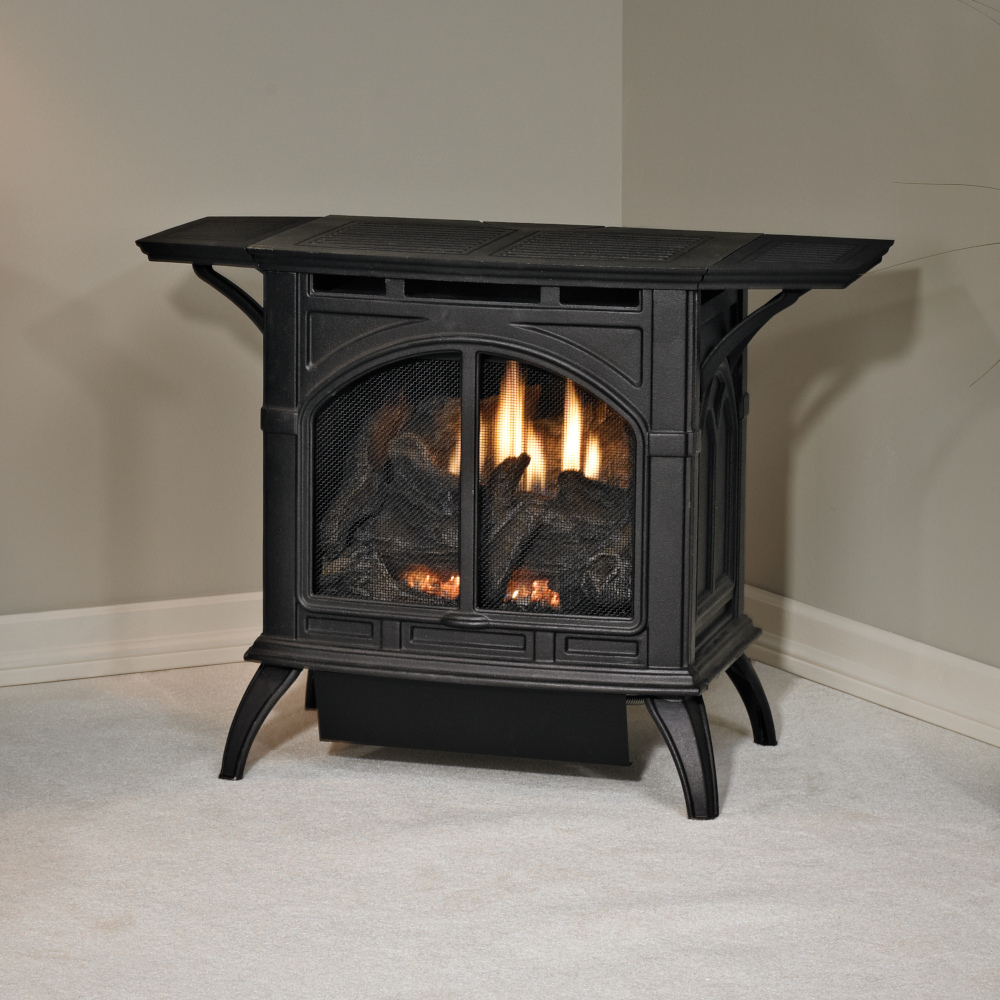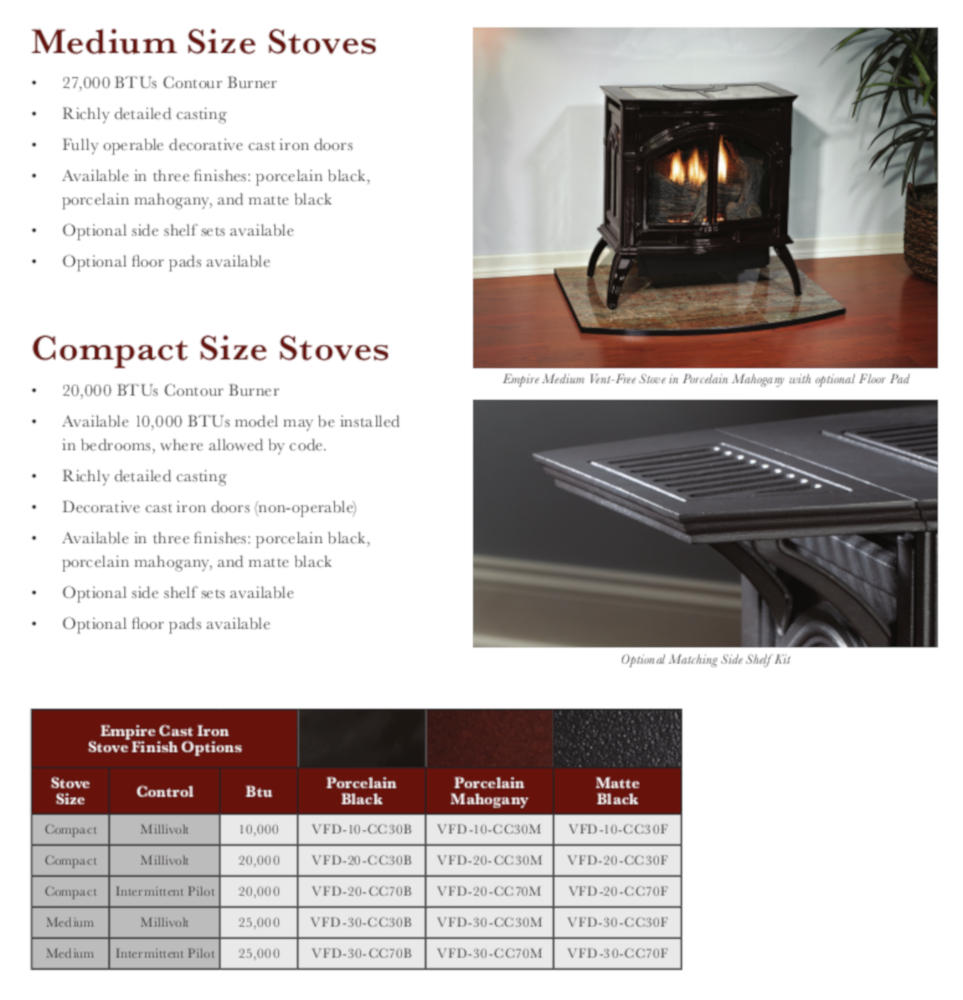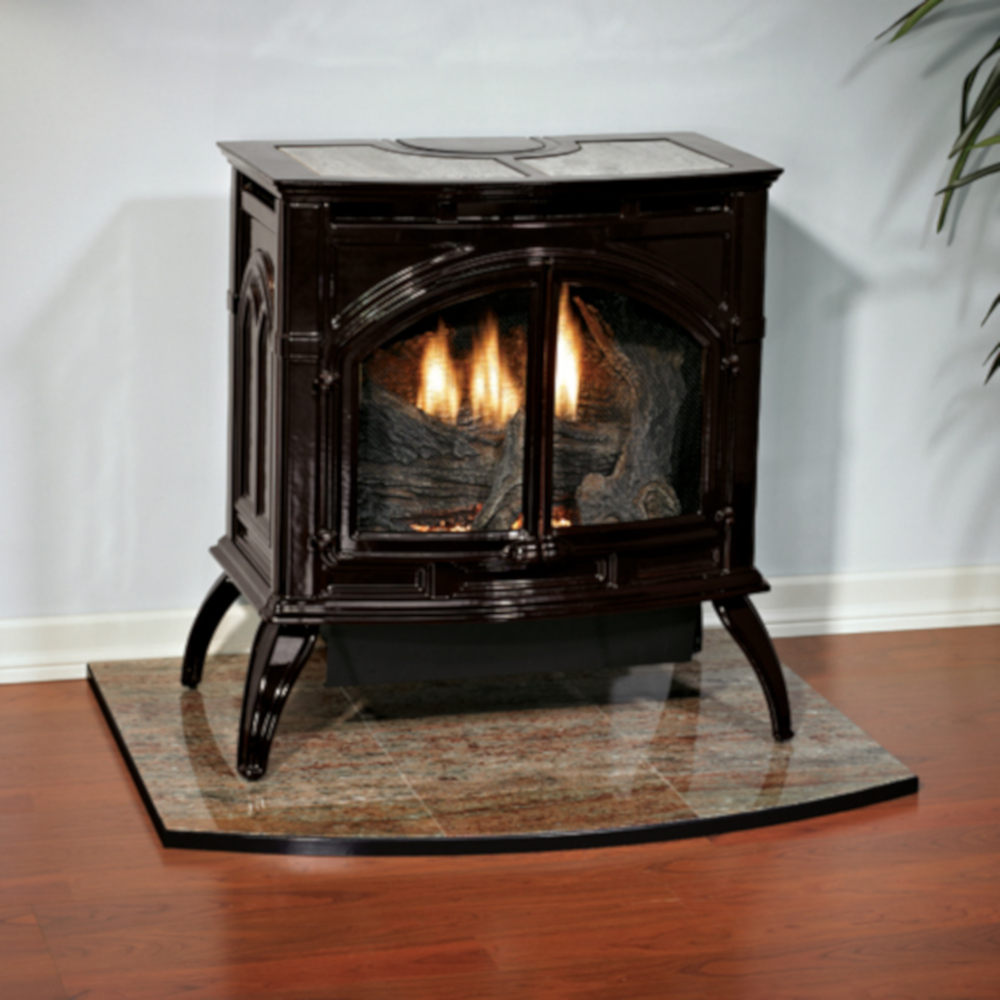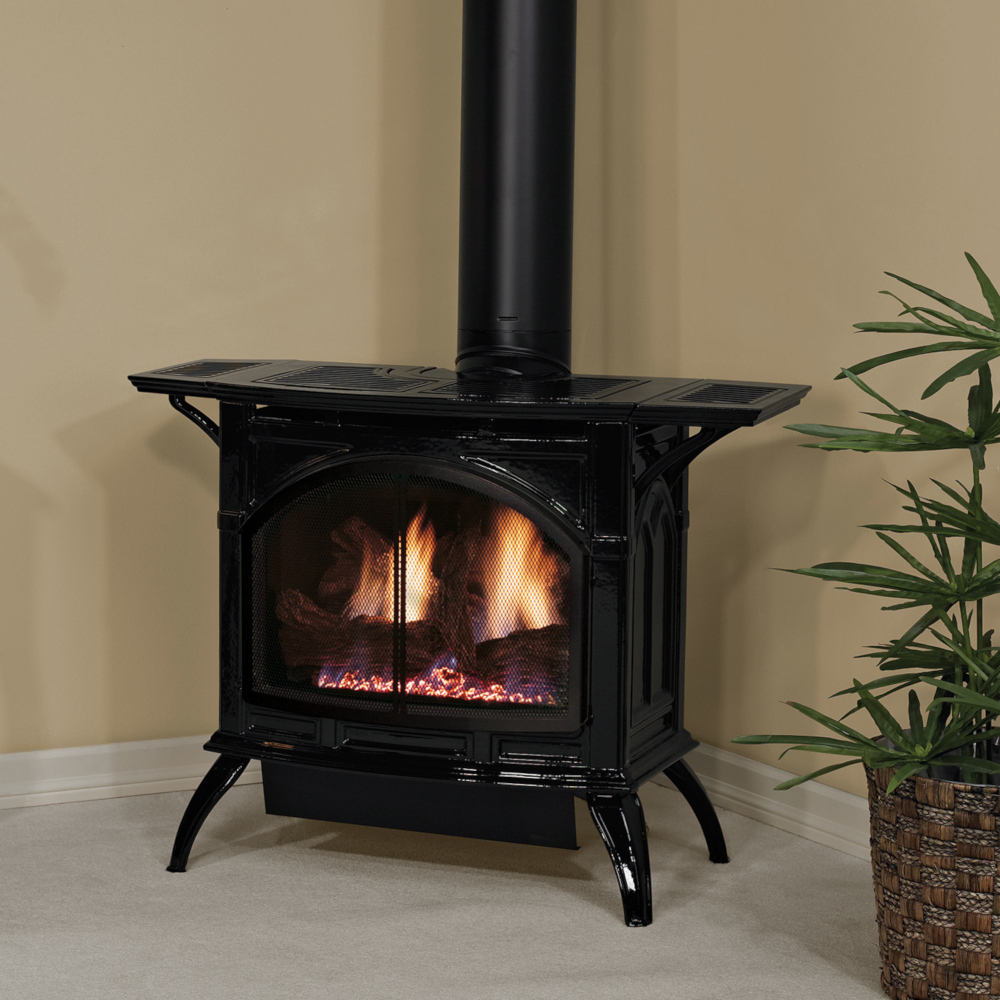 White Mountain Hearth, 25K BTU, Medium Cast Iron Vent-Free Gas Stove
The White Mountain Hearth by Empire Heritage Cast Iron Vent Free Gas Stove is a radiant powerhouse. With 25,000 btus it can heat 450-600 square feet, even when the power goes out. Empire Cast Iron Stoves are available in two types of ignition – Millivolt (MV) and Intermittent Pilot (IP). The Millivolt system lights a standing pilot with a push-button piezo ignitor. Once the standing pilot is lit, the MV system operates with an on/off switch concealed on the back of the stove or with an optional on/off or thermostat remote control system. IPI systems eliminate the standing pilot for even greater energy savings. Pressing the on/off switch ignites the pilot, which then ignites the main burner. IP systems can also operate with an optional remote control system. Choose from three colors – porcelain black, porcelain mahogany, and matte black. Empire Heritage Cast Iron Stoves ship assembled in one crate, for easier set-up.
Details
White Mountain Hearth is a division of Empire Comfort Systems, that makes Vented and Vent Free products. Ranging from heaters, to fireplaces.
View Our Products
We are a hearth and grill specialty store, with the largest showroom in the southeast. We would love for you to visit our showroom. If you need additional information on gas logs, fire boxes, fireplaces, wood stoves, grills, smokers, outdoor kitchens, gas lighting, grilling seasonings or accessories, please contact us below, one of our sales representatives will be happy to assist you. Thank you!
---