White Mountain Hearth, (DR1FMA) Decorative Rocks for Loft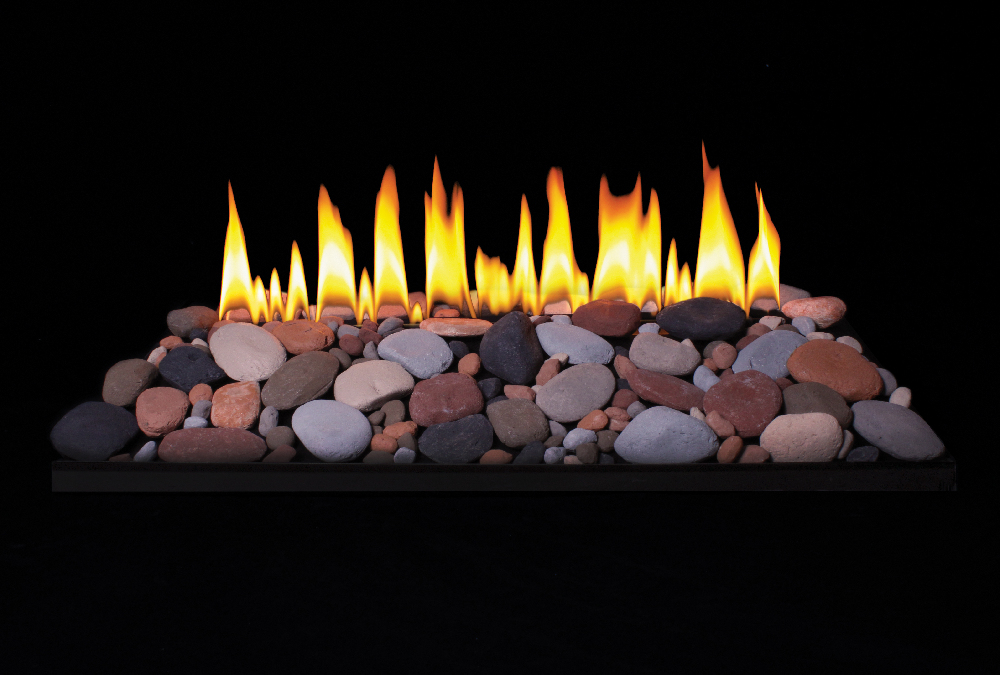 White Mountain Hearth, (DR1FMA) Decorative Rocks for Loft
The Loft Series from White Mountain Hearth offers several media designs to achieve the contemporary look you've been seeking! From the 2 styles of glass media (crushed and gems), ceramic fiber river stones, or pebbles, to black enamel, or brushed stainless steel toppers, there's something for every style. The Linear type burner is clean burning, variable, and dresses up your fireplace, with an elegant ambiance.
Details
White Mountain Hearth is a division of Empire Comfort Systems, that makes Vented and Vent Free products. Ranging from heaters, to fireplaces.
View Our Products
We are a hearth and grill specialty store, with the largest showroom in the southeast. We would love for you to visit our showroom. If you need additional information on gas logs, fire boxes, fireplaces, wood stoves, grills, smokers, outdoor kitchens, gas lighting, grilling seasonings or accessories, please contact us below, one of our sales representatives will be happy to assist you. Thank you!
---