Join Us Today  4.27.23 • Thursday • Live Grilling Demos!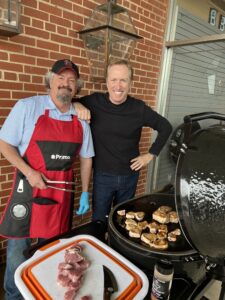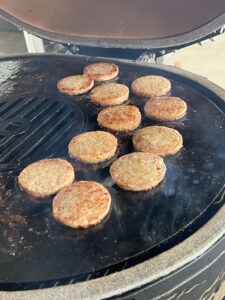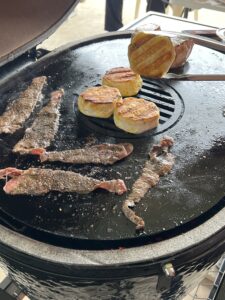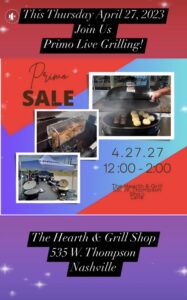 Hope to see you Rain or Shine on this Thursday, as we FireUp the Primo Oval Ceramic Grills with some delicious samples. Come see how to Operate a Primo Grill. And sample some delicious foods! Plus, All Primo's are on Sale until April 29th, 2023. Best time to purchase your new Primo Ceramic Grill.

Celebrating our 49th Anniversary during April….
On April 1, 1974 our family opened their doors as Nashville Appliance Center off of Powell Ave in Nashville. Over the last 49 years we have relocated to two different locations on Thompson Lane in Nashville. My Father in law Pat Sullivan had a dream to open a store to provide gas products in Nashville. Since he worked at Nashville Gas for many years. He had a couple of partners Jeff and some silent partners to help him bring his dream alive. Along with his son Ricky Sullivan who has been here 
since day one. Now Ricky and Carol Sullivan are the sole owners and operators of The Hearth and Grill Shop, along with their son Stephen Sullivan. It is amazing how Nashville has grown over these last 49 years.

We have worked diligently to bring some of the finest quality Gas products to our customers for their homes and businesses. Our goal is to provide products manufactured in the USA 🇺🇸. We believe that manufacturers in America care about what they make and take pride in producing high quality products that will last.

During the month of April, we will be celebrating with our Primo Oval Ceramics Grills at 30% off and a Free bag of Primo Lump Charcoal until April 29th, 2023, to get you grilling some delicious food, manufactured by Empire Comfort Systems. We have Proudly sold all of Empire products from grills, gas logs, fireplaces, heaters and parts since we opened our doors in 1974.
Primo – All in One Series….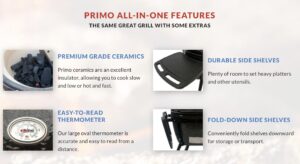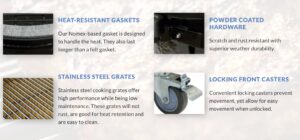 Add Some Accessories …
Please join us on Thursday, April 27, 2023 from 12:00 p.m. – 2:00 p.m. For some delicious food hot off the Primo Grill!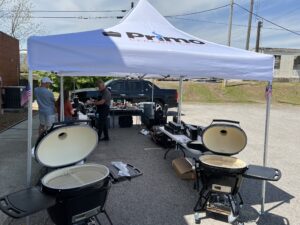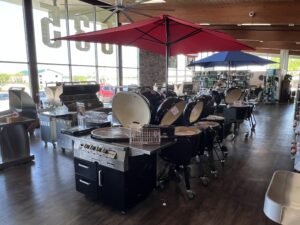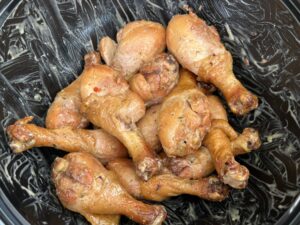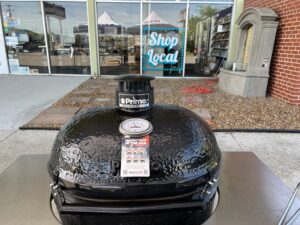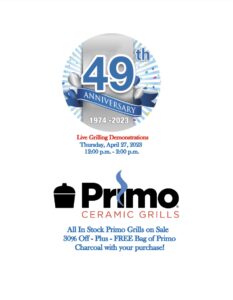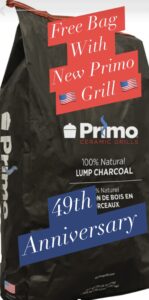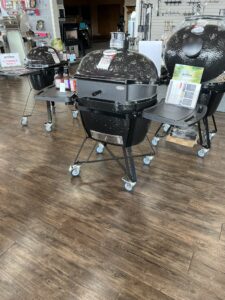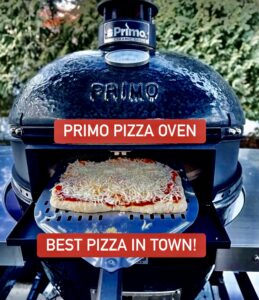 This Primo Ceramic Grill is shown with the Pizza Oven accessory which helps maintain cooking temperatures in the grill while cooking multiple pizzas. Making the need to open the entire grill when adding or removing pizzas. You will ❤️ love this accessory if your family enjoys a delicious pizza!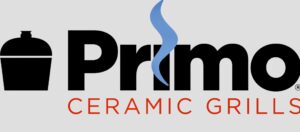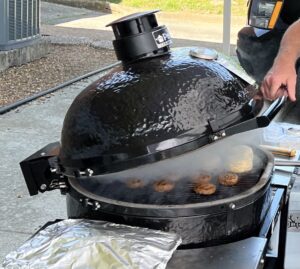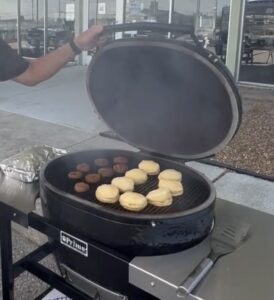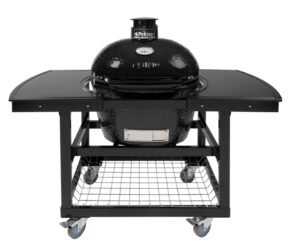 ---
Primo Does It All….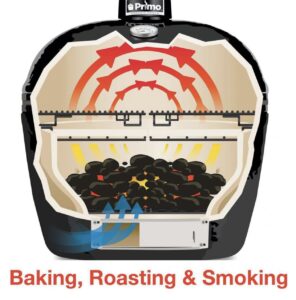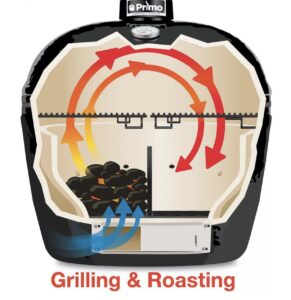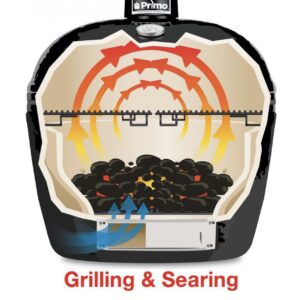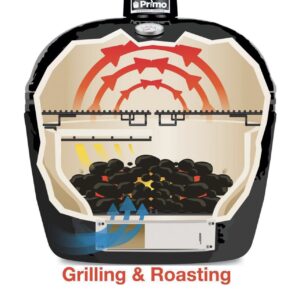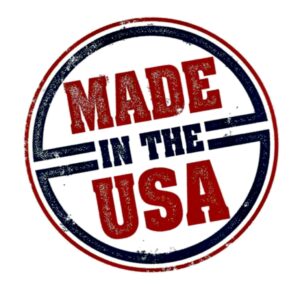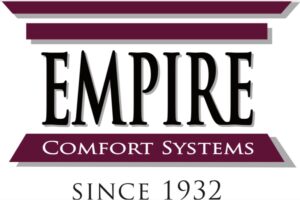 Empire Comfort Systems is the manufacturer of White Mountain Hearth vent free gas logs,  linear fireplaces, cast Iron Gas Stoves and Wall heaters.  Our showroom is set up for you to view our vent free and vented gas logs burning live. This will make it so much easier to purchase the correct gas log set for your home or business. We offer a variety of styles and systems, if you are just wanting the basic system, where you get down on the floor to start manually to the easiest with a remote control start. We have all of these styles on display. I personally recommend getting a burner with the option "
remote ready" 
this way in the future when it is a little harder to get down on your knees, you can add a remote control start. But, If you have a manual start log set, you will have to change out the entire system and logs to a remote ready burner. If you need assistance with this, please contact our store at 615-255-4551, any of our sales staff will be happy to assist you.
We always have over 40 Fireplaces Burning Live🔥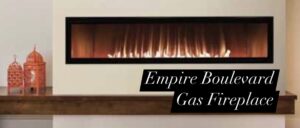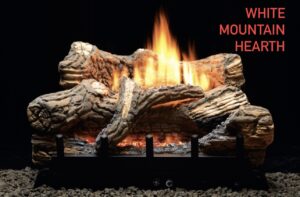 We Service the Products we Sell….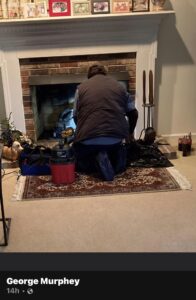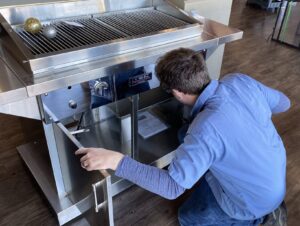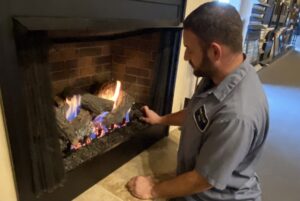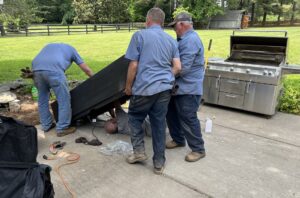 We have our own in house teams of Service Technicians and Installation teams, highly trained on the products we sell at our store. Please if you purchased a home in our service area, do a little research first on your products. We need the previous home owners name and address. If they purchased the gas logs or grills from our store we will be able to assist you on service. If the products are no longer performing properly. Take a picture with your phone, get the measurements of your gas logs and fireplace opening, bring this information to our store and we will work with you in finding a new gas log set or grill for your family.
Listen Every Weekday Morning 😎

Thank You For Shopping Local & Family Owned Since 1974. And voting our store First Place!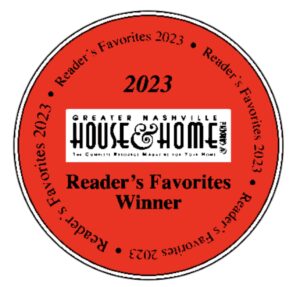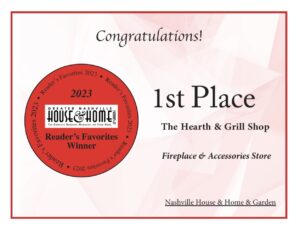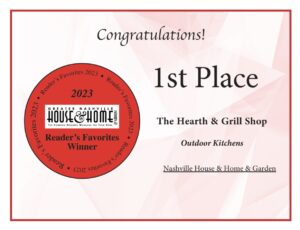 Now Hiring ……
If you are currently looking for a new career in Sales, Service Technician, Installation or Warehouse. Please stop by our store, we would love to talk with you. Or give us a call 615-255-4551.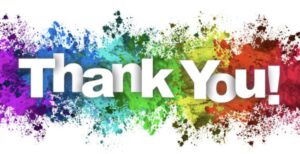 Please contact Carol Sullivan – carol@hearthandgrill.com with any comments or questions. We love hearing from our customers. 😊