HPBExpo In Louisville,Kentucky 2023🔥
This past weekend we attended the HPBExpo In Louisville,Kentucky. Where we got to see some pretty hot designs for Outdoor Fireplaces. From a free Standing Guitar to a cut out of the earth with gas fire inside, both very stunning.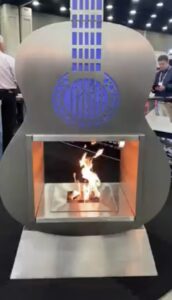 Stephen and Ricky Sullivan checking out the Primo Grills.
Steve Buttleman opening the convention with the Kentucky Derby Bugle Call

What an honor to meet Steve Buttleman, Churchill Downs and the Kentucky Derby's official bugler, is the man behind one of the most iconic moments on race day for three decades. And such a kind and sweet gentleman.
Gas Logs • Grills • Fire Pits 🇺🇸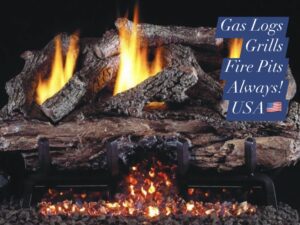 This past week we were setup at the Nashville Lawn and Garden Show. It was so nice to meet so many families that were new to Nashville. We answered so many questions about Gas Logs, Fireplaces, Outdoor Kitchens and Grills. Everyone ❤️ loved Our Guitar for their outdoor Fireplace.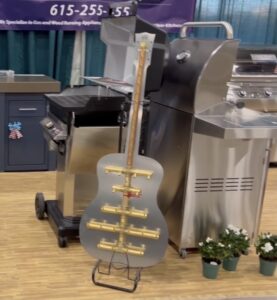 We Always have our Gas Logs 
Burning Live in the Showroom.
  This makes it so easy for you to choose the perfect fireplace for your home. Grill season is almost here, just two weeks until Spring 🌻,,,, remember we offer Free Assembly and Free Local Delivery on our Gas Grills. Our Grills are Proudly Made in the USA 🇺🇸

Sounds of Spring…..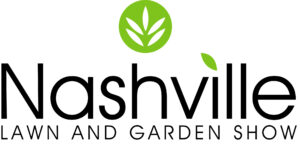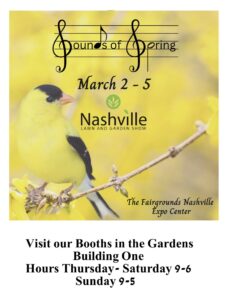 Plan to visit the Nashville Lawn and Garden show, March 2 through March 5, 2023. Our booth will spotlight several of the R.H.Peterson products from Fire Magic and A.O.G grills to the new Fire Magic 5600 Outdoor Pizza Oven. Plus, a Beautiful American Fyre Design Fire Bowl. Plus, this awesome Guitar for our music lover's as your new outdoor fireplace.
A Few Pictures Setting up for the Show.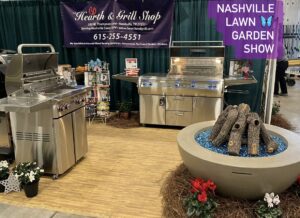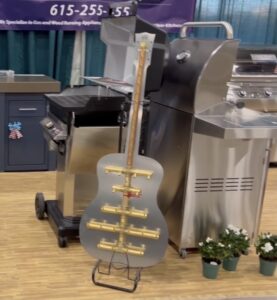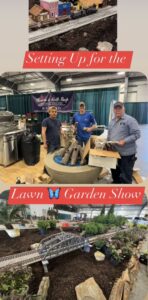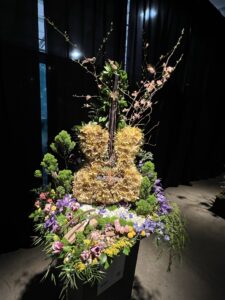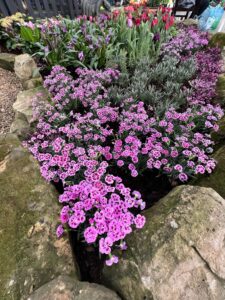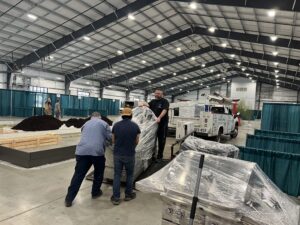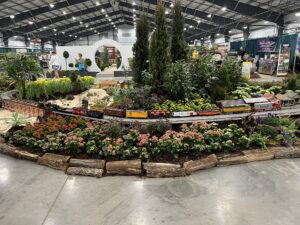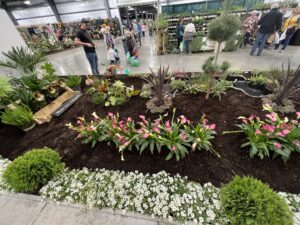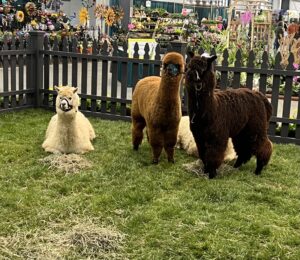 Hello March, we definitely have had some crazy weather, last month we went from 20 Degrees to a record high in the upper 80's.  What I love about our store, we offer everything from Gas Logs in Vented and Vent Free to Gas Grills from the Finest American Manufacturers, to Fire Pits by American Fyre Designs all from the R.H.Peterson Company. Which are Proudly Made in the U.S.A. 🇺🇸. So we have your covered for any season.

If you are deciding to add a new grill or create your Dream outdoor kitchen. We offer a large variety of grills from A.O.G. and Fire Magic, that are designed especially for your outdoor kitchens. They have all the accessories to complete your islands with warming drawers, storage drawers, cabinets, refrigerators and side burners all in stainless steel.Peterson also offers the New Fire Magic model 5600 Outdoor Pizza Oven which bakes, broils and more with a thermostatic control up to 750 degree F. Available to add to your outdoor kitchens or freestanding island by Peterson. (Shown below)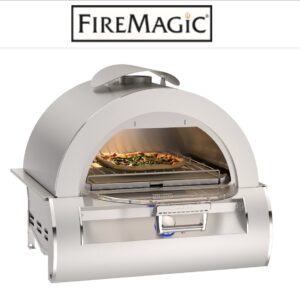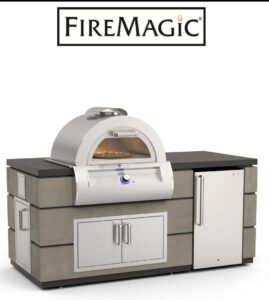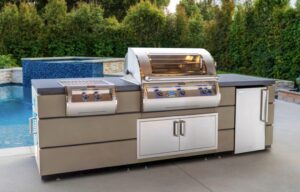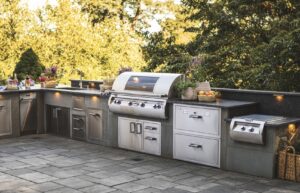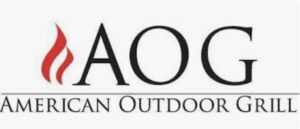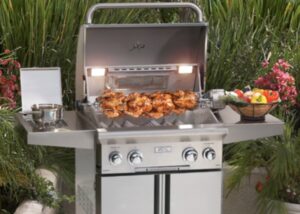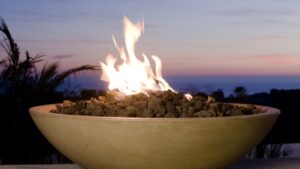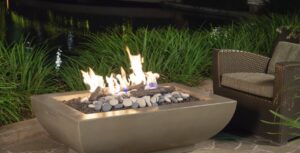 Thank You For Voting Us First Place…..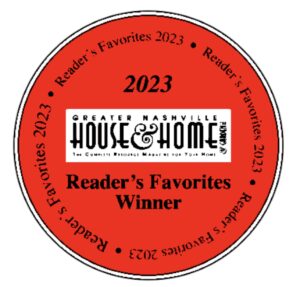 Outdoor Kitchens…
Fireplace and Accessories…
Proudly Owned & Operated By The Sullivan Family Since 1974……
We have Proudly Served the Greater Nashville and surrounding cities within 30 miles from our store since we opened our doors in 1974. This April we will welcome forty nine years in business.  Over the years we have worked diligently to offer our customers some of the finest quality products in our industry. We strive to always carry products manufactured in America.  Please visit our showroom to see all the varieties of  grills, smokers, accessories, fireplace screens, gas logs, fire pits,fireplaces and so much more.
We offer Installation and Service for our products.
When you purchase your products from our store. Our in house teams of installers and service technicians will install your products, run the gas lines and maintain your products, so you will be able to enjoy year after year.
We provide this service and installation within 30 miles from our store in Nashville.
 Remember when you purchase Vent Free Gas Logs, the manufacturer suggests you have your products serviced annually for better performance. Vent Free Gas logs will pull any dust and dirt through the burner causing your burner not to operate correctly. This is why you need to have your products serviced annually. If you are out of our service area, please contact a certified plumber or HVAC in Gas products to install or service your gas products. We sell products such as gas logs, fireplace inserts and grills out of our service area, we have for over 48 years to builders or remodeling contractors. But, please make sure they are qualified in the Gas Industry.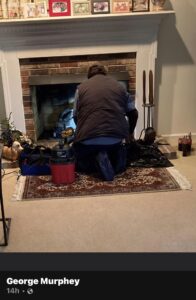 Love when our customers send us pictures of our Excellent Employees hard at work. Thank you George.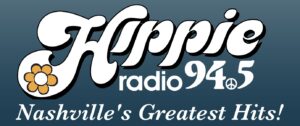 Some Fun Events in March ☘️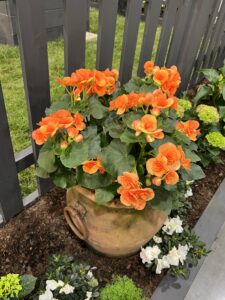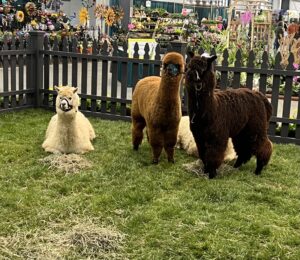 March 2-5, 2023 – The Nashville Lawn & Garden Show at The Fairgrounds Expo Center. See all the beautiful gardens and new landscaping ideas for 2023. Attend the free seminars offered each day.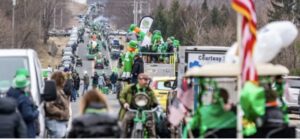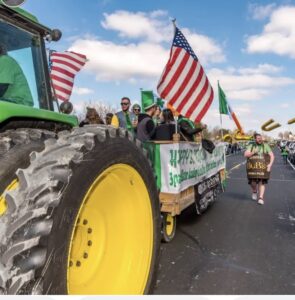 March 17, 2023 – Saint Patrick's Day – Erin, TN has a great day planned with the 43rd Annual Erin St. Patrick's Day Parade ☘️ The parade starts at 11:00 am, roads will start closing at 10:00 am. We attended this several years ago since we are Sullivan's, you will love all the wonderful food and drinks available at this event.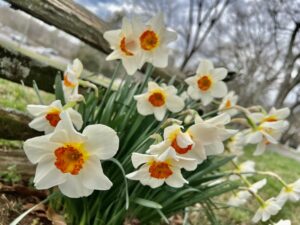 March 18, 2023 on Saturday- Bell Buckle Daffodil Day 🌼 and Best of the Butts BBQ Cook Off 10:00 am – 4:00 pm. Celebrate the coming of spring in Bell Buckle. You will see thousands of daffodils line the roads and farmlands for a six mile stretch of highway leading into Bell Buckle. We love to visit Bell Buckle and have lunch at one of our favorite restaurants the Bell Buckle Cafe located at 16 Railroad Square East, Bell Buckle, TN. Make sure to order dessert first, they are Delicious. Checkout the Best of Butts BBQ Cook off , watch the pit masters compete for bragging rights. For $10.00 you can purchase a ticket to sample the BBQ. Learn some tricks for Smokin or grilling BBQ, every griller loves to share how they cook the perfect BBQ.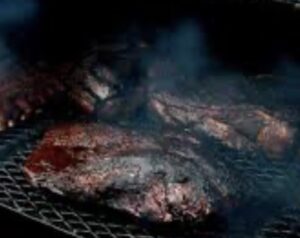 March 27 – April 2, 2023 – Columbia Mule Day. This is always a Fun event from the parade to the events in the park all weekend. Plus, all the great food and entertainment. My favorite memories are the parade when they throw candy for all the children. Plus, you see all the beautiful Mules as they walk down the streets. Just Google Mule Day Columbia, TN for additional information.


Thank You for Shopping Local and Family Owned Since 1974.