We have your Perfect Valentine's Gifts….
Punxsutawney Phil sees his shadow ❄️
February 2, 2023, Phil of favorite Groundhog saw his shadow. 6 more weeks of winter. Perfect time to get your gas logs ready to get you through this cold weather for many years to come.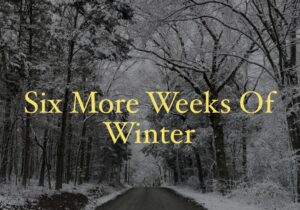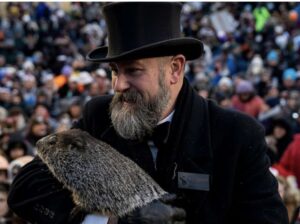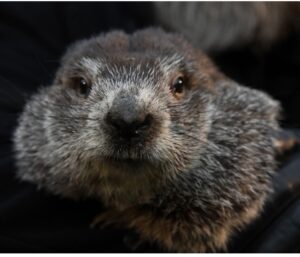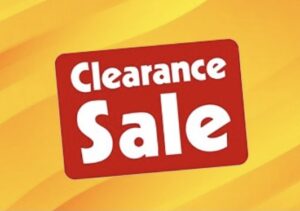 Superior Gas Logs 🔥 Only these
three
 styles of Superior Vent Free Gas Logs are on
Clearance

, 
Boulder Mountain, Giant Timber and Golden Oak during the month of February.
Shop Early for Best Selection. 
Visit our showroom in Nashville to see All the Superior Vent Free Gas Logs Burning Live. Superior Gas Logs are available in Natural or Propane Gas. The Superior unique,clean-burning design provides 99% heating efficiency, allowing you to operate the logs vent-free with the fireplace damper closed. With No venting required, there is no heat loss going up your chimney. Or you can put in a freestanding fireplace where venting is not required.
Variety of Widths & Styles ….
Widths run from 18 inch – 24 inch – 30 inch – 36 inch depending on the style of log set.  Multiple ignition options are available. When you purchase vent free gas logs there is no messy clean up after the fire. With the click of a button, if you choose this option makes it so convenient, especially as we get a little older, no getting down on your hands and knees trying to start your fireplace. Superior gas logs will give you the appearance of a warm and cozy fire. Plus, during a power outage no electricity is required to operate your gas logs.
Shop Early For Best Selection – These Three Styles Are on Clearance!
Superior Boulder Mountain VF Gas Logs
Superior Giant Timber VF Gas Logs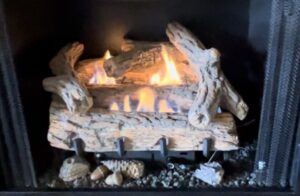 Superior Golden Oak VF Gas Logs
Please take a couple of pictures of your current fireplace with your cellphone . Measure the width, height and depth of your fireplace opening. If your back wall tapers measure this width as well. Bring this information to our showroom and any of our Sales Staff can show you the different options available for your fireplace. We offer installation within 30 miles from our store in Nashville with our in house teams of installers.
We are a Full Service Specialty Store
We are Not An Online Store…. we offer Sales , Service  and Installation. We are Proud to be a local family owned and operated store. The reason I am posting this information, recently we had a gentleman call our store to get some products installed at his home. We asked did you purchase your products from our store, he said No I purchased online from another state. We told him we Only install and service products purchased from our store. Our store has very fair pricing, we stand behind all the products we sell. We are local and Very knowledgeable on all our products. We hope you care more about service, high quality products and a company that is very established in our industry, than getting some deal online. The Sullivan Family
Our Showroom Offers So Many Options
Our showroom is the largest showroom in the Southeast, we carry a wide variety of manufacturers. Plus, we have over 45 Fireplaces Burning Live Everyday. So if you are building your Dream home, remolding your current home or just want a new set of Gas or Electric logs in your fireplace. You need to visit our store to view all your possibilities. In March we will be attending the HPBEXPO in Kentucky. This is where all the manufacturers introduce their new styles or changes to current models. I just love ❤️ attending this show. Since, Covid has gone down, all the manufacturers we sell will be at this show. Since we Proudly offer products manufactured in the USA 🇺🇸.
Looking for Vented Gas Logs….

R.H. Peterson offers a wide variety of vented and vent free gas logs in so many styles.

Valentines is just around the corner. 

Make your Valentines happy with new beautiful gas logs from Real Fyre. We offer installation and service for all the products we sell. Our in house teams of installers are trained on the brands that we offer.
 We know how and what is the correct way to install and maintain our products. We have Proudly sold Peterson products since 1974. When you are looking for a High Quality product that will last you for many years, R.H. Peterson will be one of the brands we recommend. www.rhpeterson.com
Proudly Made in the USA 🇺🇸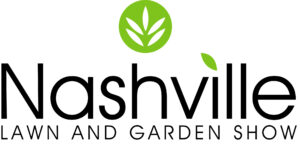 I am So ready for Spring…. Mark your calendars for March 2-5, 2023 to attend the Sounds of Spring Lawn and Garden Show at The Fairgrounds Nashville Expo Center. We will have booths located in the first building in the beautiful gardens area.  Especially after today with this cold icy and snowy weather, Spring Time is just around the corner.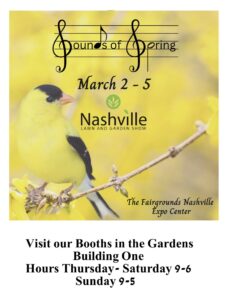 R.H.Peterson offers American Fyre Designs for your outdoor areas. You can create the perfect oasis in our own backyard, choose the shades of the Fyre pit, color of the rocks or gems. There are so many styles to choose from. These will need to be ordered, so start now in creating your peaceful and pleasant getaway in your home or business. Below are just a few of their styles.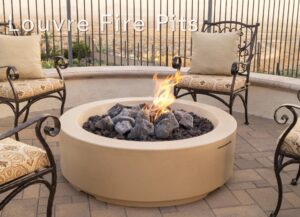 Adding an Outdoor Kitchen 😋
Don't forget to checkout all the Fire Magic and A.O.G grills to complete your outdoor area. We have several of these grills in stock and ready to be delivered or installed. If you are creating a new Outdoor Kitchen space, please visit our showroom, any of our Sales Staff will be happy to work with you on choosing the correct products for your home or business. Don't forget to ask about warming drawers when you are designing your New Outdoor Kitchen. We have had So many customers, come back and tell us how much they ❤️ Love this option.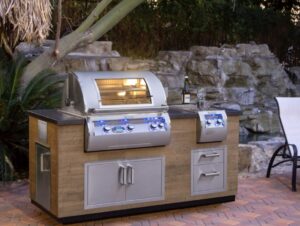 ❤️ My Warming Drawers ❤️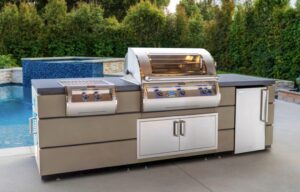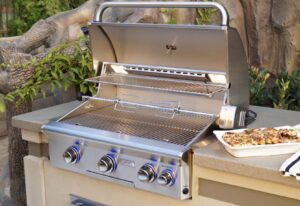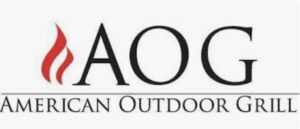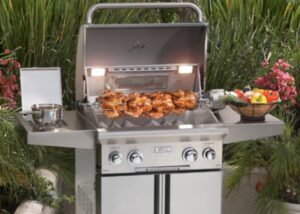 Delicious Sauces & Seasonings for Valentines ❤️

We offer a large variety of Sauces & Seasonings for your next BBQ.

We only Service What We Sell…
We can only offer service for the products that have been purchased from our store. During the winter months, we receive up to 50-75 calls each day to have gas logs serviced. There are so many brands, please locate your manufacturer brand. If you purchased a house with existing gas logs, we can look up your address and maybe the previous owners purchased your gas logs from our store. If so we can help you with service. If your gas logs have not operated for several years, you may need to replace your gas logs. Please measure your fireplace opening width, height and depth. If back wall tapers, please measure this as well. Take a couple of pictures with your cellphone. Then visit our showroom in Nashville to choose your replacement gas logs.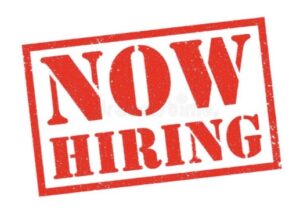 If you are looking for a new career, please stop by Monday- Friday 10:00 – 4:00, we would love to speak with you. We are currently hiring, Sales & Installation Now. A new Receptionist starting in April. Send your resume to Carol Sullivan at Carol@hearthandgrill.com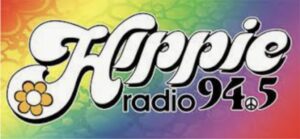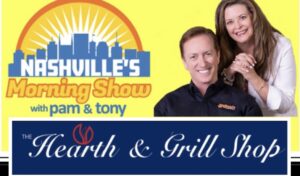 We are proud to sponsor the Nashville Morning Show with Pam & Tony each weekday morning from 6:00 a.m. to 9:00 a.m. on FM radio 94.5.  Tune in some mornings for some awesome music and crazy conversations with Pam and Tony.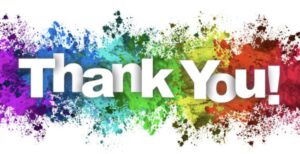 Thank You for Shopping Local and family owned since we opened our doors in 1974. In April we will celebrate 49 years in business,  As you know we are a Specialty store. We offer Gas Products for your home or business. And we love that you and your family have been shopping with us all these years.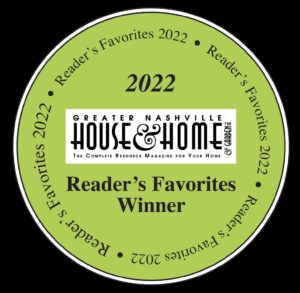 Thank You for voting our store the number one store for Outdoor Kitchens and number one Fireplace Showroom.