🇺🇸 Happy Birthday America 🇺🇸 
We are closed on Tuesday, July 4th, 2023. Please visit our showroom on Wednesday. Have a Safe and Happy July 4th with your family and friends.
Celebrating American Made Grills 🇺🇸

During the month of July we are celebrating the Birthday of America. Also, known as Independence Day celebrated on July 4th. This date is important because it commemorates the anniversary of the adoption of the Declaration of Independence by the Continental Congress. Before the United States of America became its own country.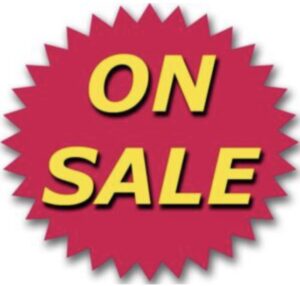 All American made grills that are
in stock
 will be on sale for the  month of July.  We are proud to offer products that are manufactured in the USA, when you are looking for a new grill or smoker, we want you to visit our showroom to see all the varieties of Gas Grills, Smokers and Pellet grills. When you lift the lid on our grills, they are heavy, the hinges are strong an very durable, the burners and cooking grids will last for years to come, plus the manufacturers offer awesome warranties on their grills and smokers.
Come See – Touch – Compare All our Grills …
Plus, we offer Free Assembly and Free Local Delivery within our Nashville area, if your in Spring Hill, Columbia, Lebanon or Murfreesboro area we do charge a trip charge for delivery. Ask our sales staff for your area for pricing. But, the assembly is free. In addition we have our own in house teams of Service Technicians and Installation Teams to install and service your products to keep them performing for years.
These American Grills Brands Are On Sale….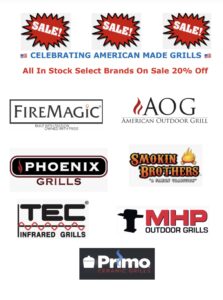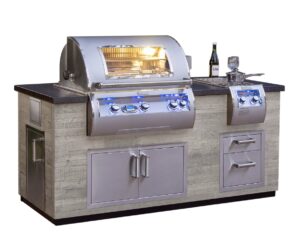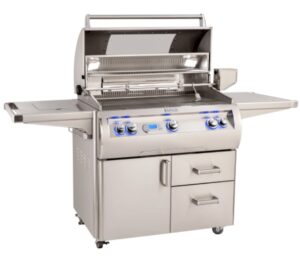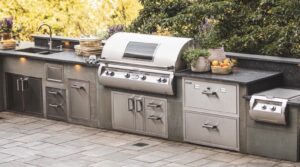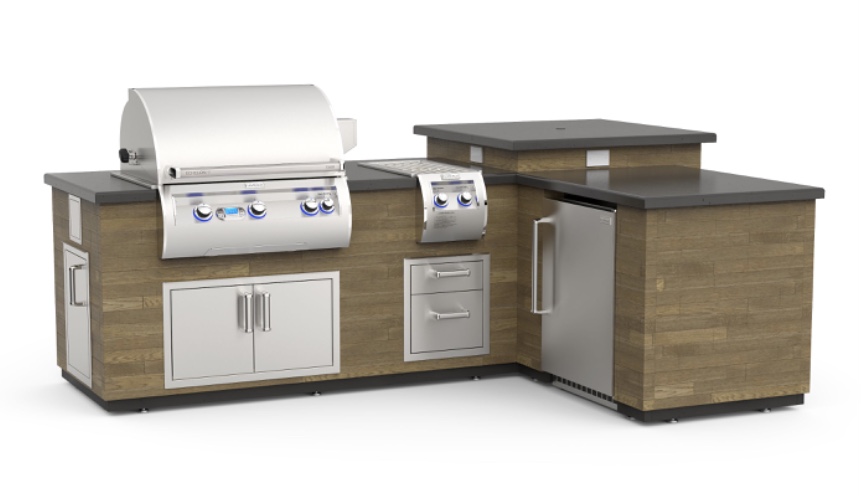 Free Stainless Steel Cooking Griddle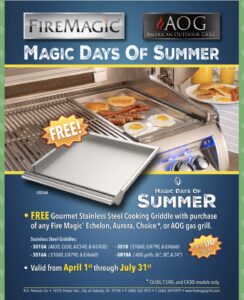 Make sure to ask your sales associate about this Free gourmet stainless steel cooking griddle, available on select models of Fire Magic and AOG grills. Available until July 31, 2023.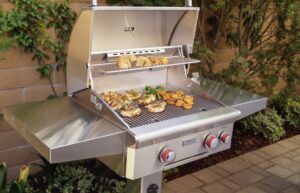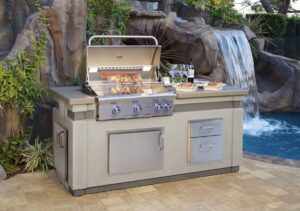 Fire Magic and AOG grills are manufactured by the R.H. Peterson Company in the USA. They offer a Wide variety of grills from a patio post, stainless steel cart, grill islands, custom outdoor kitchens with warming drawers, side burners, kegs and refrigerators. Anything you can imagine for your outdoor kitchens!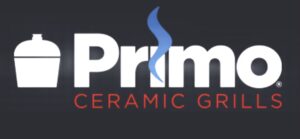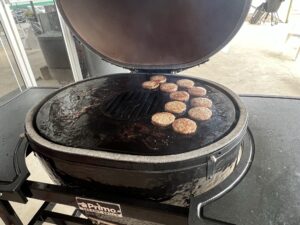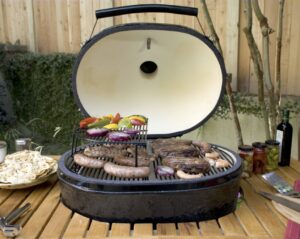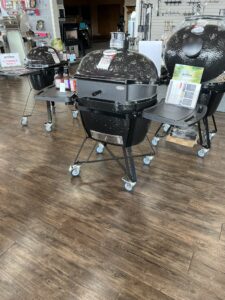 If you are looking for a Smoker, Primo Ceramic Grills are the only oval grill on the market. They are available in a variety of sizes and options, from Islands, nests, and free standing carts. They are manufactured by Empire Comfort Systems out of Belleville, IL. Since Empire purchased Primo, they have been perfecting the Primo Ceramic grill with new hinges, tops, handles and increasing the sizes.

Modern Home Products was the creator of the first gas grill back in 1960. Since then they have been updating the sizes, styles and brands. MHP is one of the most durable grills that will withstand the harshest environment, ensuring a lifetime of trouble-free service and a cooking system that will meet your outdoor cooking expectations each and every time. The brands they offer are MHP and Phoenix Grills.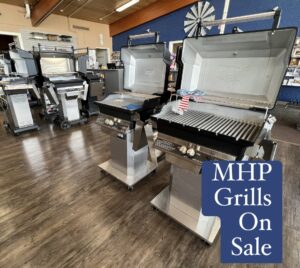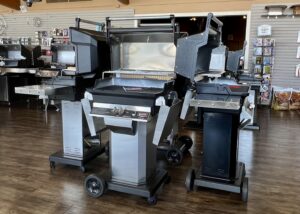 Our Personal MHP at the River grilling delicious breakfast pork chops.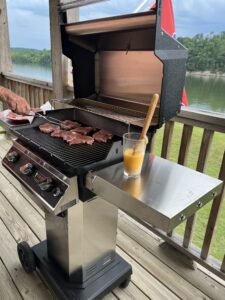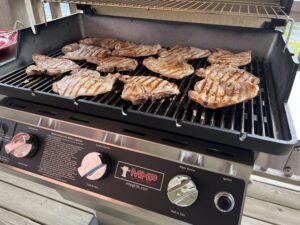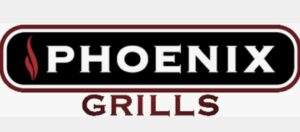 Phoenix grills is another brand manufactured by the Modern Home Products Company. These grills make grilling, roasting, steaming and smoking your meals so easy and convenient.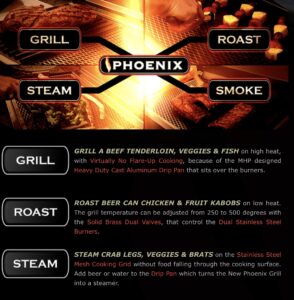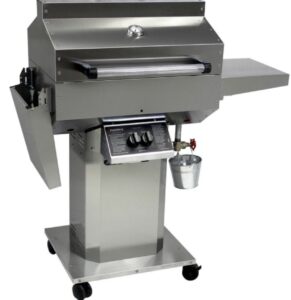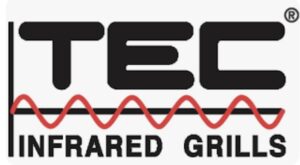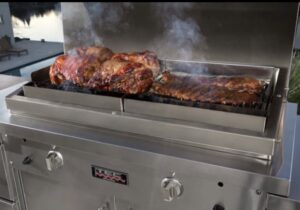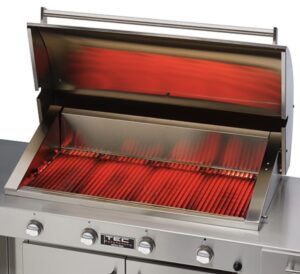 TEC Infrared grills offer Built-in or Free Standing options. 100% infrared technology that is perfected in the Patio FR. Enjoy an incredible temperature range – from an ultra-low 200'F great for smoking and barbecuing  to a sizzling 900'F that leaves perfect sear marks on your steaks.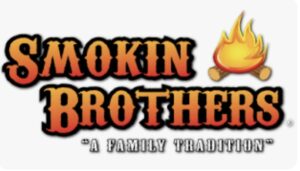 Smokin Brothers Wood Pellet grills are Proudly made in America in the southeast area of Missouri. They are a small family owned business, that truly cares about the products they manufacturer. When you are shopping for a True pellet grill, come checkout the Smokin Brothers grills. They are like picking up a small tank when you are lifting the lid for the first time. They offer a 24", 30" and 36" size for grilling. Grills come standard with the PID Program Control, double wall insulated Fire box, four multi directional casters and the convenience of a built in work surface with a front loading hopper design.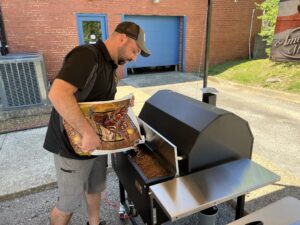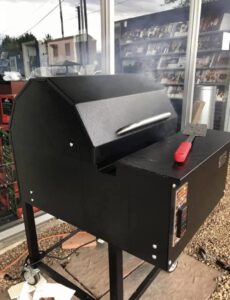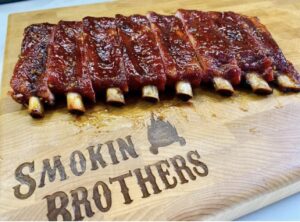 Thank You for Shopping Local and ❤️ Family Owned Since 1974!
We always want to Thank our Customers for supporting Local and Family Owned businesses. We know you have a choice on where to find the Finest Quality products, along with experience and Excellent service. We have worked very hard in maintaining our products and service since we opened our doors in 1974. A lot has changed over the past 49 years, but one thing that Will Never Change is our service and products we offer at our store. We have worked diligently to keep American Manufacturers in our store. We know the difference in the quality of workmanship and materials that are used to produce a High Quality product. One that is going to Last You for years to come, a product I can get replacement parts and I can provide repair service to keep them running for years. We do not want to sell you a product that is going to fall apart in two years, one that has no replacement parts, because it comes from another country that does not care about quality. Be Proud to Support Made in the 
U

SA 🇺🇸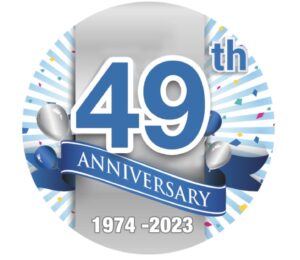 Plan Now for Old Man Winter….
The Nashville and surrounding counties have been growing in record numbers, with new residential subdivisions being developed for the last five years. With this growth in our area, several homeowners are in need of fire boxes, fireplace inserts, mantles and most definitely gas logs. When you visit our Showroom in Nashville we provide full service for All your fireplace needs. We have over 45 Fireplaces burning live, making your choice so easy, you can see before you purchase your new or replacement gas logs, vented or vent free, direct vent fireplace, wood stove or electric fireplaces. We have the largest showroom in the southeast with everything under one roof. Plus, we have our own in house teams of Trained Installers and Service Technicians to install our products, run your gas lines and maintain your products for many years of enjoyment. We provide service within 30 miles from our store in Nashville.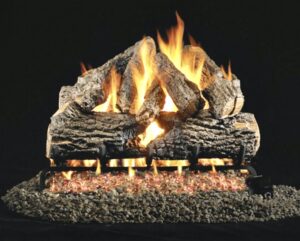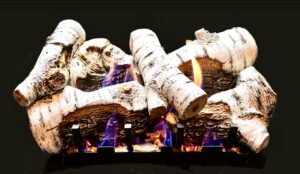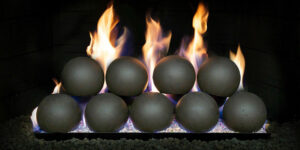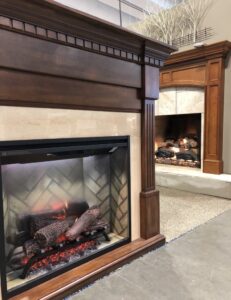 Shop Local and American Made Products…..