Primo Oval Large Ceramic Grill – Model PGCLGH Shown with available PG00368 Cart!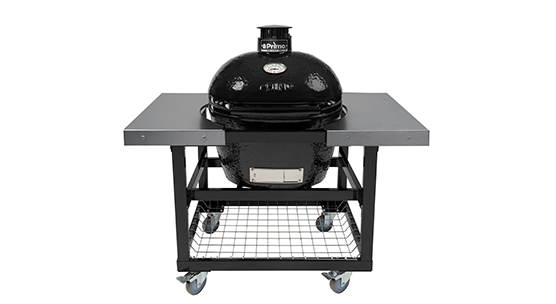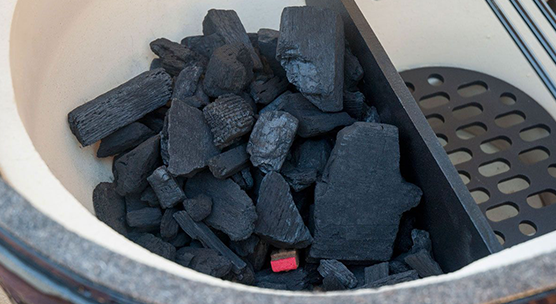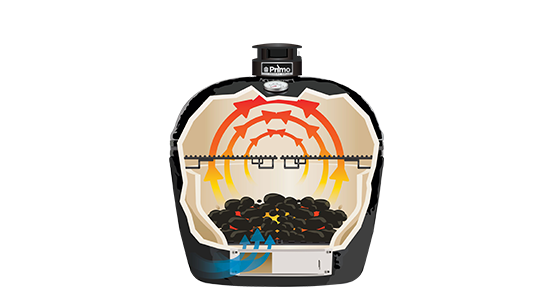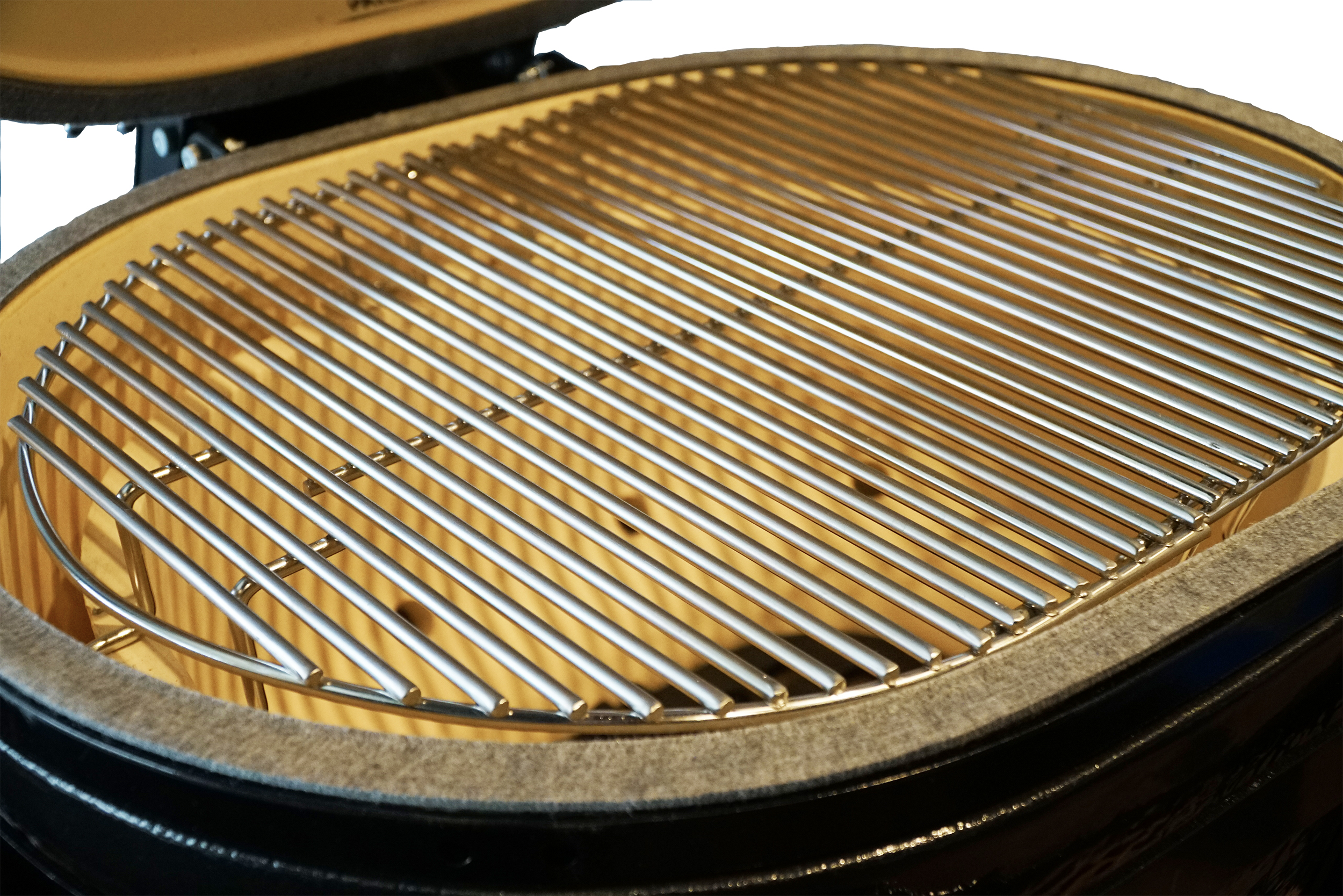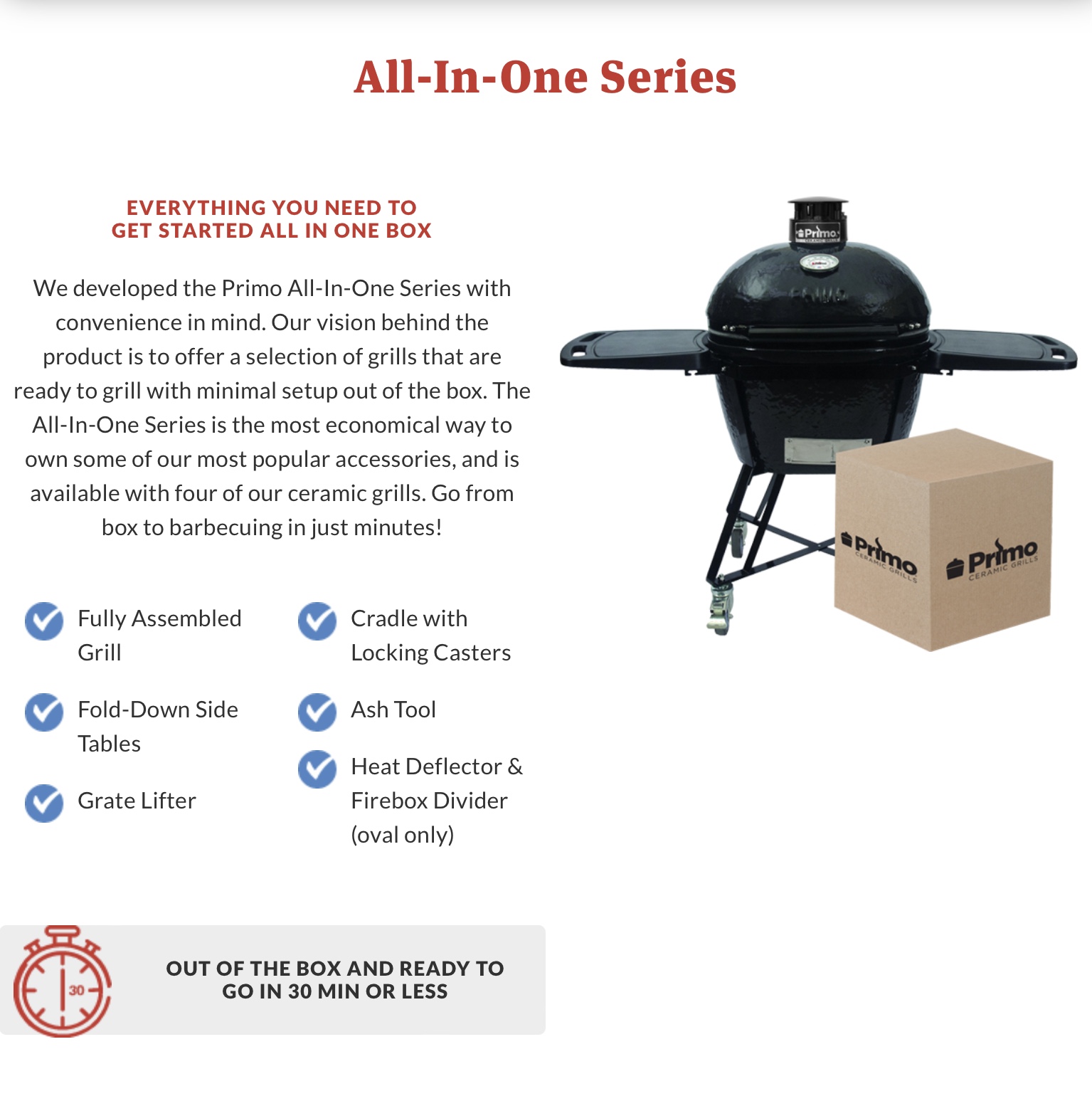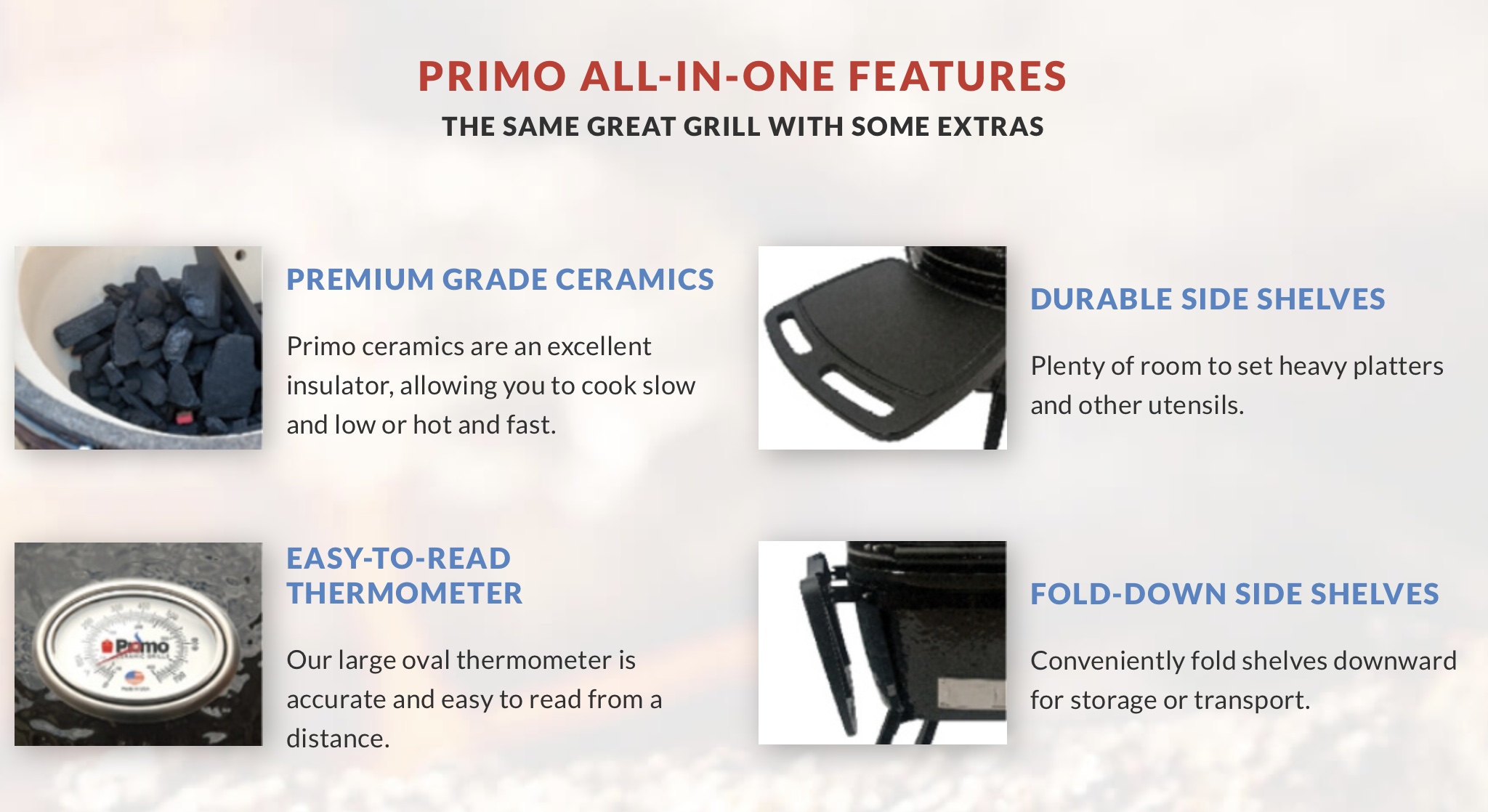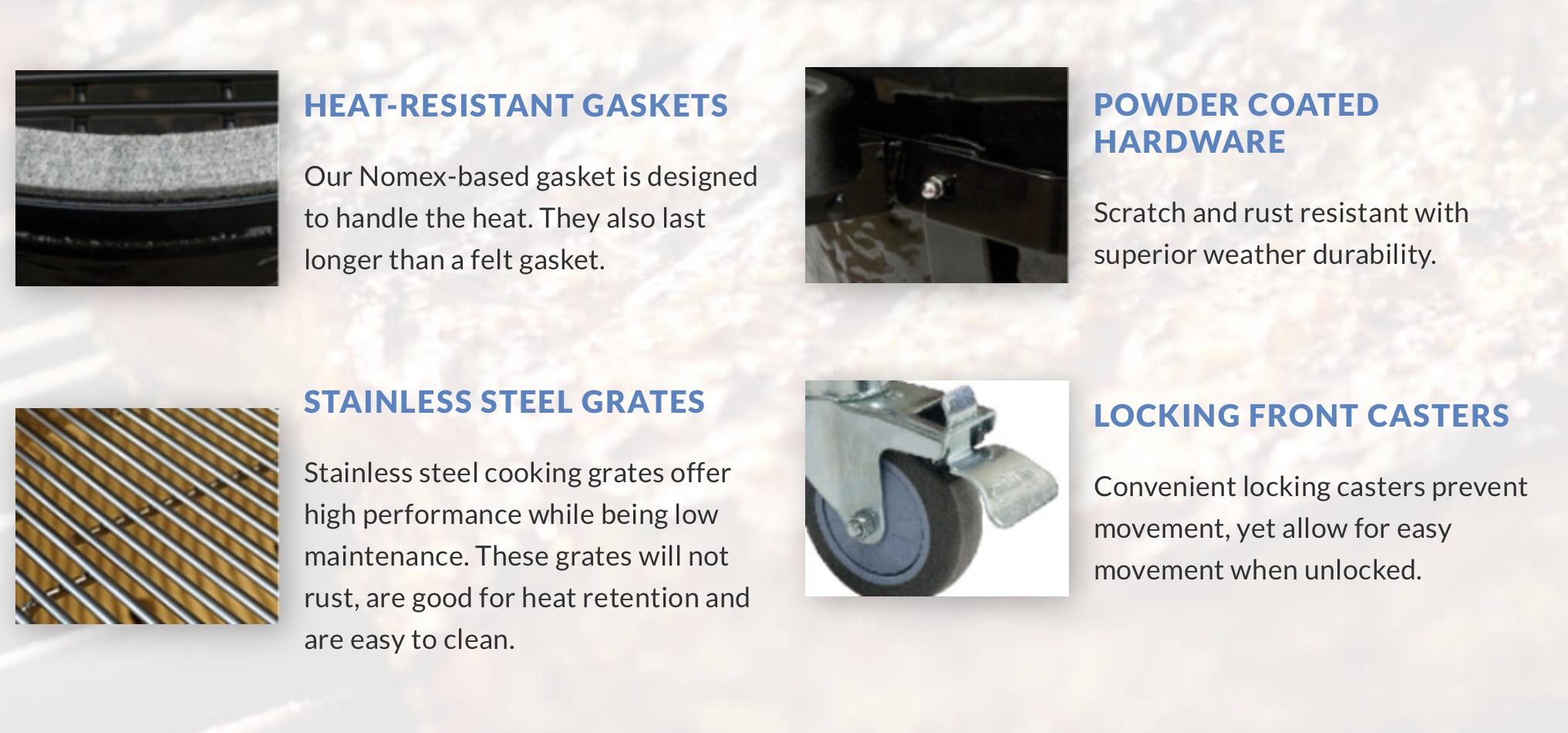 Primo Oval Large Ceramic Grill – Model PGCLGH Shown with available PG00368 Cart!
The large Charcoal Primo Ceramic grill is perfect for cooking large amounts of food for gatherings, or for feeding the whole family. Offering the same patented oval shape as our X-Large Primo, you can enjoy the superior cooking, efficiency and accessibility that only a Primo can other. Especially with all our New features that our customers suggested to make grilling a little easier. Checkout our easy lift hinges that reduce the force needed to open the lid by 70% and New air controls to make precision temperature control easier than ever. The 5-postition lower air control slider allows you to adjust the airflow into the bed of charcoal. Utilize this new feature to precisely control the temperature in the grill while cooking. Plus,  the new 6-position aluminum damper top allows for more precise temperature control. It also features a hood for all-weather grilling. And we think it adds a very stylish  look to our smoker! The Large Oval Primo grilling capacity: 6 Whole Chickens, 8 Steaks, 8 Racks of Ribs, 1 Whole Turkey, 12 Burgers, and 8 Ears of Corn.
Details
Grill Specifications: Cooking Area 300 sq. in. Optional Rack System: 195 sq. in. Temperature Range 151-858 F+ / 66-454 C+ Weight 152 pounds Each Primo Oval Ceramic grill can add a Grill Cradle, Grill Cart or Cypress Table to complete your grilling station.
View Our Products
We are a hearth and grill specialty store, with the largest showroom in the southeast. We would love for you to visit our showroom. If you need additional information on gas logs, fire boxes, fireplaces, wood stoves, grills, smokers, outdoor kitchens, gas lighting, grilling seasonings or accessories, please contact us below, one of our sales representatives will be happy to assist you. Thank you!
---